Ex-Attorney Jean Alain claims his freedom; the Constitution orders it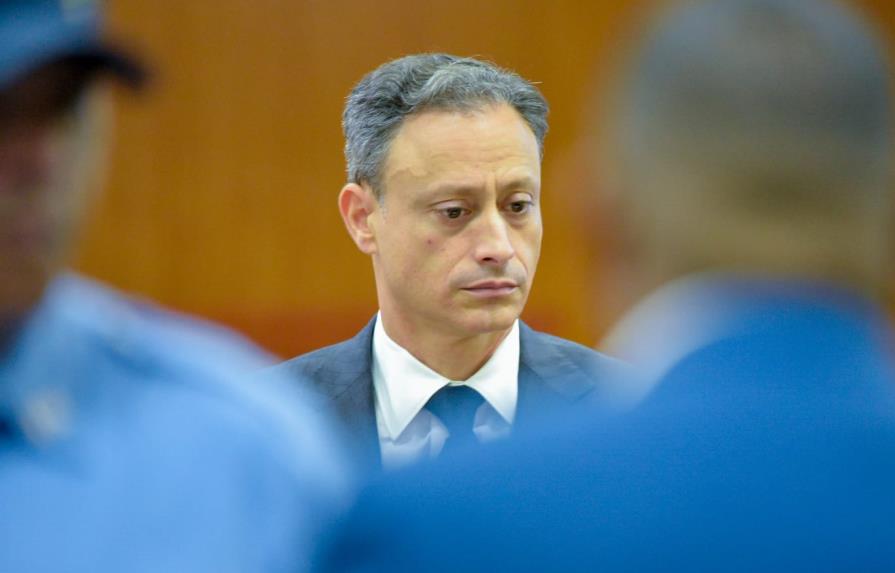 Jean Alain Rodríguez, former Attorney General of the Republic. ( ARCHIVE / FREE DIARY )
Former attorney general Jean Alain Rodriguez, accused of having committed at least 13 crimes and offenses, according to the accusation filed against him by the Specialized Prosecutor's Office for the Prosecution of Administrative Corruption (Pepca), claimed his freedom this Monday with the argument that the investigation against him concluded and that the Constitution so orders it.
"The investigation concluded last June 8 and with it also disappeared the only reason to keep me deprived of liberty for what finally corresponds the variation of the measure of coercion that weighs against me and to allow me to be judged in freedom", he wrote in an extensive communiqué sent to Diario Libre.
He said that in this way, he would continue to collaborate in the process of his defense to demonstrate his innocence, as established in article 40 of the Magna Carta.
He also defended himself by indicating that he has not committed any acts he is accused of, although he recognized that as a human being, "he has made mistakes, but not crimes."
"Let us all remember that, to comply with the law one should not violate the law, that the end does not justify the means and that it is better to renounce everything that is not in accordance with the Constitution and due process than to sustain and remain obsessed in a personal objective that will never overcome the truth nor fill their hearts," Jean Alain maintained.
He added that the Public Ministry had already concluded the investigation, with supposed "success," without any obstruction, since they presented accusations against him and expressed in all the media that they are "armored," which in his opinion implies that nothing and nobody can change the "strength" of that file.
"It is time to defend myself, as it corresponds in court and freedom. Therefore, public Prosecutor's Office: out of respect to your oath, to the Constitution, to due process, to the clamor of a people that still has hope in you, stop the selective and illegal leaks to the press, abandon criminal populism, do not pressure civil society and judges with media campaigns to condition your opinion and sovereign decision against the freedom of the people," exclaimed the former prosecutor.
He insisted in his call to "stop the moral extortion and the creation of new stories to keep me in prison; it is now up to me to defend myself in freedom and equal conditions."
Jean Alain clarified that it is the right of a citizen with "presumption of innocence," that the law obliges them, "a country that bets to see the best exercise on your part, and, above all, a God who is watching you."
He said the authorities are on time to set an example, respect the law, comply, and "leave personal aspects aside and not to oppose my defense in freedom."
He guaranteed the Public Prosecutor's Office and the Dominican people that he would be present whenever necessary to defend his honor and prove his innocence, before the courts, in front of his family and the whole society.
Jean Alain recalled that 456 days ago, he presented himself "freely and voluntarily" to the Attorney General's Office, where he was deprived of liberty for acts he insists he did not commit.
"For constructions without being an engineer and for overvaluations that did not exist," emphasized the former official of the Dominican Liberation Party (PLD).
The former public servant insisted that in his case, the presumption of innocence established by the Constitution has been violated "without having been interrogated, nor summoned, nor called."
He said that to justify, the Public Prosecutor's Office argued and convinced the judges that "the functions and the high position he previously held, he should go to prison because he could hinder the ongoing investigation."
He adds: "Faced with this request to deprive me of my freedom, the Court of Instruction, also confirmed by other instances, established that I was not a flight risk, but that I should remain deprived of my freedom so as not to hinder the ongoing investigation."
He assured that, although neither his defense nor he agreed with these decisions and their ratifications, they have respected them.
In other cases, they respect rights.
In the communiqué, Jean Alain unburdened himself and cited other legal cases such as those of alleged drug traffickers, officials of the current government and the Chamber of Accounts, inspectors who have been accused of espionage, and "even prosecutors who pardon prosecutors who place drugs in barbershops," who have had their rights respected, due process and even ordered not to trample on their morals, as it should be.
"To the defendants in the Odebrecht case, investigated, prepared and litigated in large part by Wilson Camacho himself, Attorney General Miriam German Brito, being a Judge of the Supreme Court of Justice, ordered the release of all the defendants and today with 2 convicted, they too, correctly, have had their right to defend themselves in freedom respected," he recalled.
He also argued that today, if you sign an illegal document to the Pepca (Art. 69-6 Const.) incriminating yourself as a thief, bribery, or embezzler and accusing another, whether it is a lie or not, then your rights must also be respected.
"In my case it has been the opposite to imprison me and keep me in prison, the Dominican people have seen and verified with their own eyes, that the Constitution and due process have been violated starting when I was prevented from leaving the country without a court order," he complained.
He reiterated that all the information of the case had been leaked to the press without his knowledge, that they seized assets of lawful origin acquired up to 15 years before exercising the public function, that they violated his right to be heard before a judge and that they have not delivered to date a significant part of the evidence that they have downloaded and that they keep in their possession.