Fire affected free trade zone warehouse in Tamboril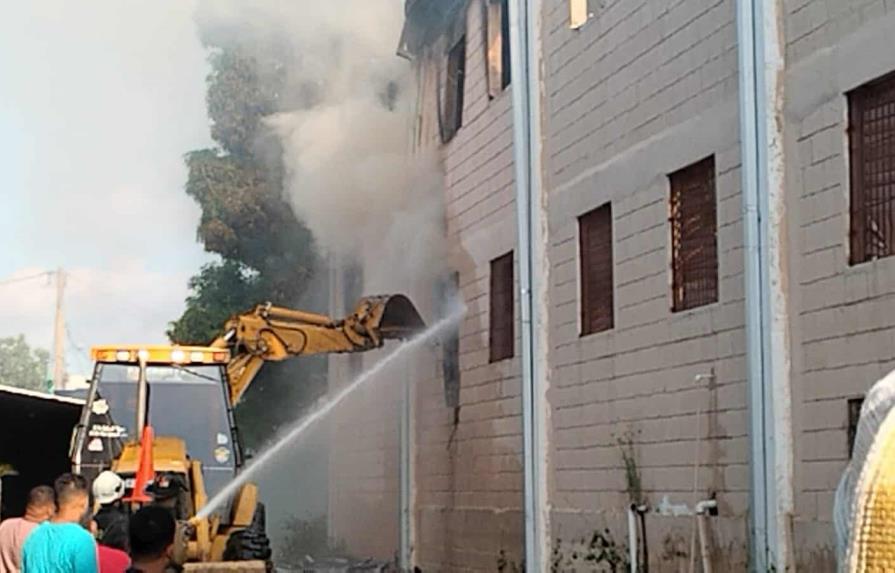 Firefighters fight fire in Tamboril. ( EXTERNAL SOURCE )
A fire affected this Monday the facilities of a free zone company operating in the municipality of Tamboril, in the province of Santiago.
The fire started in the early hours of the morning and spread for several hours in the company Intercigar.
Several units of the local fire department, as well as those of other neighboring districts of Tamboril, are working to extinguish the fire. The rescuers also used heavy equipment to enter the establishment.
So far, it is not known what caused the fire.
Firefighters and National Police agents will investigate the causes of the fire.
The authorities did not report any persons affected by the flames or the smoke.
The affected free zone, located on the Tamboril-Canca la Piedra highway, is owned by William Ventura.
The company's owner said they are carrying out a survey to determine the number of economic losses generated by the fire.
Intercigar employs more than 100 people.