Mayor of NY is in the DR to visit areas affected by Hurricane Fiona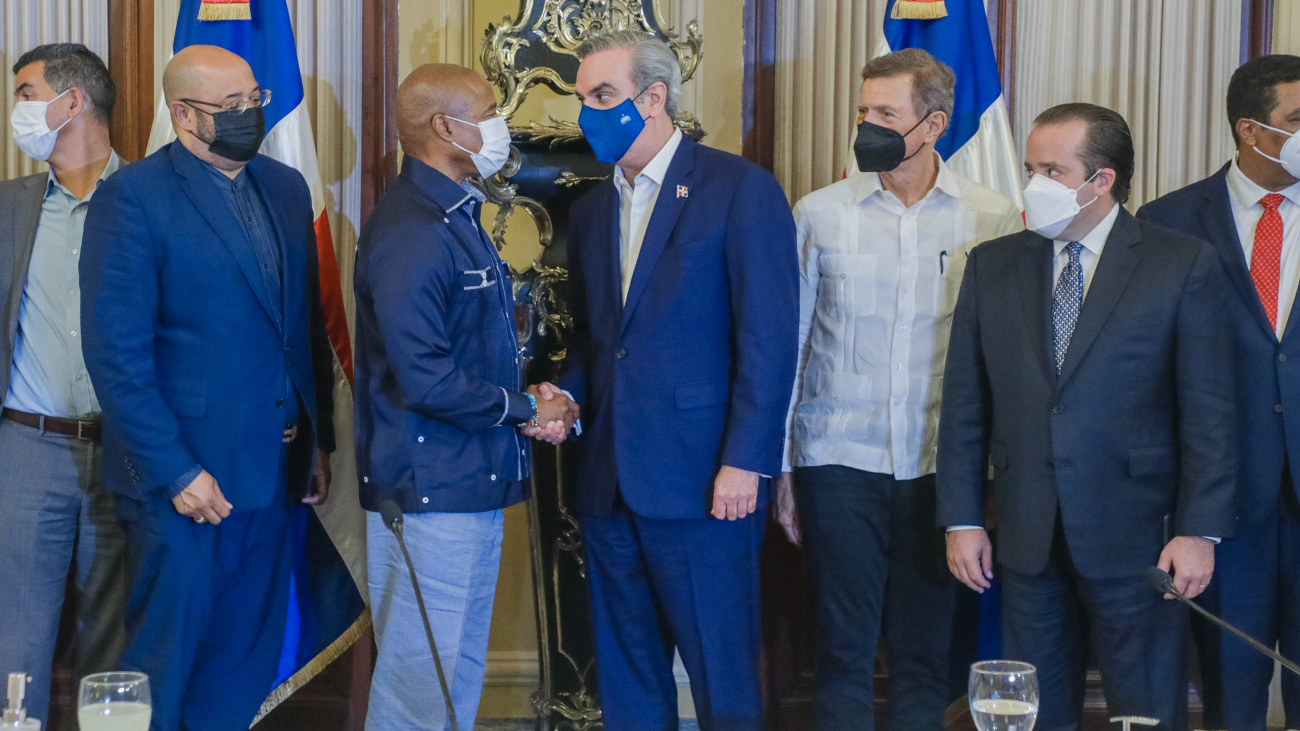 Photo Source: Presidencia de la Republica Dominicana
President Luis Abinader received this Sunday night a commission of officials from the city of New York, headed by Mayor Eric Adams and the congressman of Dominican origin for the State of New York before the United States House of Representatives, Adriano Espaillat.
The commission is also made up of the commissioner of the Department of Transportation of the city of New York, of Dominican origin, Ydanis Rodríguez; the councilman of District 17 and president of the Land Use Committee, Rafael Salamanca; and Queens Circuit President Donovan Richards. In addition, the District Representative, Majorie Velásquez; External Affairs Advisor Tiffany Raspberry; the Reverend Erick Salgado; and Pastor Gilford T. Monto se.
The commissioners are in the country to see the conditions of the areas affected by the passage of Hurricane Fiona through the East and Northeast of the Dominican territory and determine the type of aid to provide. At the end of the meeting, Congressman Espaillat described the actions carried out by the government of President Luis Abinader as "very good" to help the populations affected by the atmospheric phenomenon and highlighted the fact that "most of the municipalities already have electricity , as you were informed."
The legislator said that this Monday they will travel to La Romana and Yuma, La Altagracia province, where New York doctors from Grupo Somos build and repair homes, in addition to providing assistance to the victims.
Source: Diario Libre