Dozens die each year from fights in discos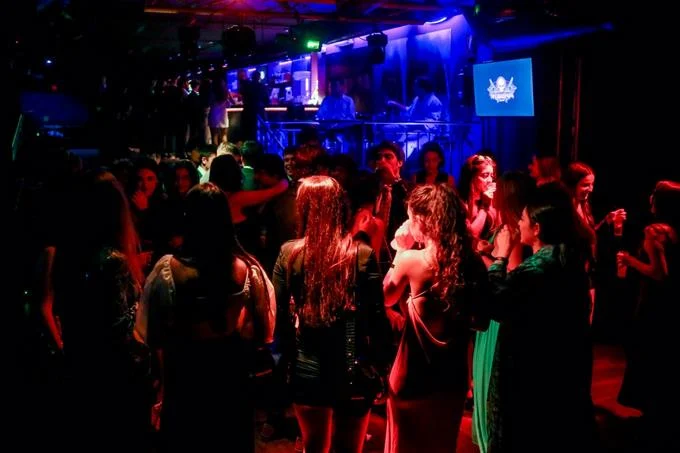 Santo Domingo, DR
Dozens of people die annually as victims of incidents in nightclubs in the Dominican Republic.
Due to fights, unknown circumstances, accidents, settling of scores, and other reasons, the statistics of men and women injured or killed in discotheques have skyrocketed during the last few months, evidencing a wave of violence that keeps Dominican society intimidated.
Yesterday morning, Edwin José María Santana, the supposed owner of the discotheque "La Santa" on Venezuela Avenue, was shot dead. At the same time, Joel Torres Ozuna, 44, and Jesús María Cruz Herrera, 39, were mentioned by the National Police as injured.
So far, the causes of the incident are unknown. However, the authorities affirm that they are investigating to get to the root of the incident.
In the middle of yesterday noon, the units of the Control of Alcoholic Beverages (COBA) of the Ministry of Interior and Police temporarily closed the place where the establishments MG Kitchen, La Terraza, and Auto Detailing operate, where the altercation occurred.
Allegedly, the incident occurred during a private party inside the discotheque that operates in the space.
Diego Pesqueira, a spokesman of the National Police, informed that although only two injured persons were reported, it is probable that several more persons were affected and were attended outside the state services.
In Navarrete
On July 19, a married couple identified by agents of the Central Criminal Investigation Directorate (Dicrim) as Alberto Florentino, 30, and Dania Alexandra Guzmán, 25, were shot dead by the doorman of a discotheque in the Los Guarícanos sector of Santo Domingo Norte.
The police identified the murderer by the nickname of "El Grande," who worked in the discotheque "Navarro VIP."
Chronology
August.
Last August, a brawl in a discotheque in Herrera left a family in pain with two brothers involved, one died, and the other was injured.
June.
In two nightclubs, in separate events, two persons were shot and wounded in Santiago last June 16.
Barahona.
Orquídea Matos, 18 years old, died in a fight with other women in a disco in Barahona.