Due Hurricane Fiona's destruction, a state of emergency has been approved for 12 provinces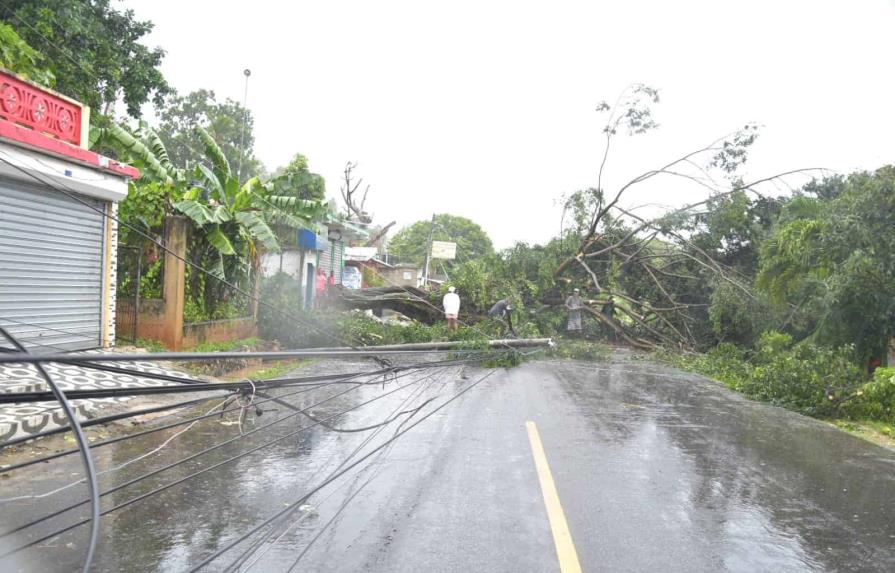 Photo source: Diario Libre/ Kevin Rivas
The Senate of the Republic accepted the request of the Executive Power this Wednesday and declared a 45-day state of emergency for the 12 provinces of the Dominican Republic hit by Hurricane Fiona in a single reading and with unanimous consent.
The initiative has already received the deputies' approval and will now be forwarded to the Executive Power for observation or further promulgation. All 27 senators in attendance agreed with the piece.
La Altagracia, La Romana, San Pedro de Macoris, Santo Domingo, El Seibo, Hato Mayor, Monte Plata, Duarte, La Vega, Santiago, Samaná, and Maria Trinidad Sanchez are the provinces that were most severely impacted by Hurricane Fiona on Monday, September 19.
The motivation letter sent by President Luis Abinader to the National Congress states, "This is the case of the damage caused by Hurricane Fiona, which, in addition to the destruction of bridges, highways, local roads, and homes, has caused the interruption of basic services to hundreds of thousands of people and the lack of communication between dozens of communities. from the interior, at the same time that it has displaced more than 40,000 people from their homes.
It explains that even while Hurricane Fiona went across a piece of the country's territory on Monday, January 19, its effects, which have a domino effect, would last for weeks and even affect provinces that weren't precisely in its direct path.
The members of a bipartisan panel established by Alfredo Pacheco, the president of the Chamber of Deputies, to oversee and manage state resources going to the regions covered by the state of emergency are awaiting appointment by the Senate.