Boat wreck reported in Cabrera with 25 people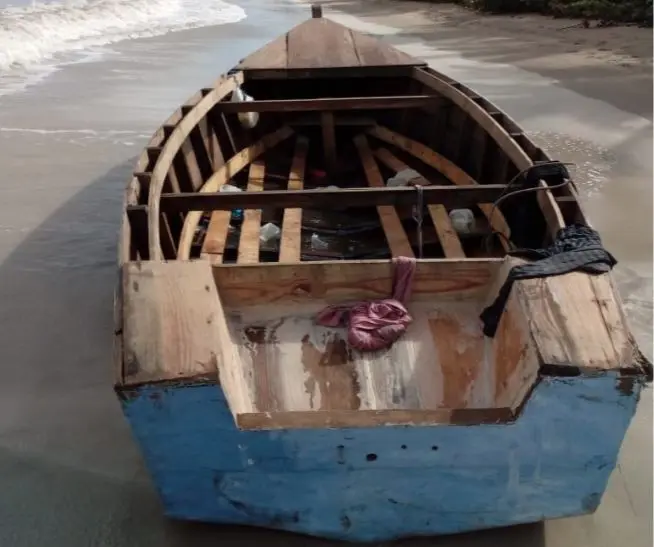 Residents of Puerto de Cabrera, in María Trinidad Sánchez province, reported on Saturday the sinking of a boat with at least 25 people on board. According to preliminary versions of the incident, the dinghy occupants had embarked on an illegal trip.
After several meters into the sea, the boat did not resist and capsized near the coast, and its occupants were thrown into the water.
Dozens of onlookers remain on the shores of Cabrera beach, waiting for the arrival of rescue units to help the occupants of the dinghy who remain in the water. So far, it is not known if there are any fatalities.
However, it is reported that one person could be rescued and is in Cabrera Hospital. The others remain in the water, and a helicopter is being sought for the rescue efforts.
It is expected that in the next few hours, the authorities will report the situation and confirm the number of victims that may have resulted from the accident.