Results of joint patrols detailed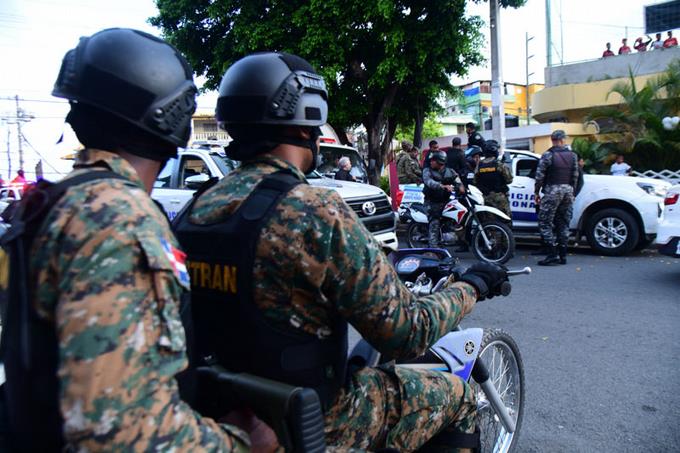 In Greater Santo Domingo they carry out frequent operations.
Santo Domingo, DR
The National Police yesterday reported on the results obtained in the mixed preventive operations carried out in Greater Santo Domingo, giving as a figure 1,801 cases solved by the agency.
In these joint operations, 367 trucks, 4,672 patrol units, 7,223 motorized police, 2,127 tactical units, and an estimated 34,324 law enforcement agents were deployed.
Diego Pesqueira, spokesman for the institution, said that a total of 29 fugitives were arrested, and 221 people were found in the middle of the crime to later be arrested and brought to justice.
Cell phones and drugs
The police declared to have recovered 216 stolen cell phones in the technology-related actions.
In the same line, the Police reported 12,172 grams of different harmful substances seized, such as crack, marijuana, cocaine, and heroin.
Regarding gender violence, 169 arrest warrants were issued against aggressors, together with the Public Prosecutor's Office.
As for the "Anti-noise Unit," which controls sonic emissions, 76 cabinets, 113 loudspeakers, 34 "kitipos" and three music amplifiers were seized, and a warning was issued to 125 entertainment businesses.
Vehicles
According to the information provided by the law enforcement agency, 55 cars reported as stolen were returned to their owners, and 19 were not turned in because they lacked legal documentation.