Tense calm reigns at the border of Dajabón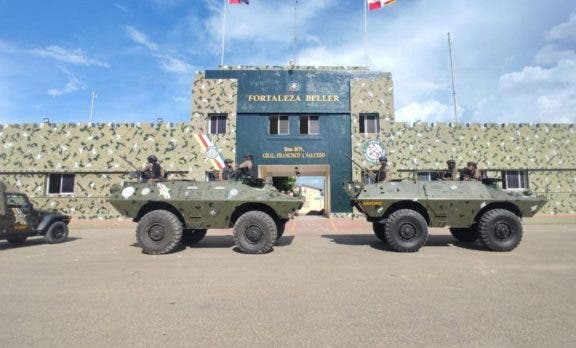 About 1,560 members of the Dominican State security agencies have been deployed on the Dominican-Haitian border perimeter in this province as a preventive measure in the face of the chaos in Haiti and because last Thursday, tension increased in the region when a group of Haitians broke into the installations of the Codevi industrial park.
To act in case of mobilizations, yesterday, an Army anti-riot unit and more soldiers with long arms arrived in this province, while airplanes, helicopters, assault vehicles, tanks, and other security units were supervising the area.
General German Rosario Perez, the commander of the Fourth Brigade of the Dominican Republic Army, assured that the border was calm. He added that the presence of the military device only obeys preventive measures, by instructions of the Army commander, Major General Carlos Antonio Fernandez Onofre.
Haitian vandals entered the Codevi industrial complex on Thursday, broke glass doors, loaded food, and smashed emergency vehicles of the company, which forced the executives to remain with their doors closed while members of the internal security of the complex and military guard the place.
The market is reopened.
The bi-national market was reopened yesterday, although the mayor of the municipality, Santiago Riverón, had announced its suspension after the riots in Codevi. "We made the decision to announce the suspension of the market because we feared that the Codevi situation would happen here, but then we received some calls and decided to continue, because the market is a humanitarian issue and also we were guaranteed security," he said.
The president of the Association of Exporters of the Binational Market, Porfirio Fernandez, showed concern for the climate of insecurity and the losses due to the lack of reduction in trade.
When the border gate opened, Haitian nationals stocked up on food products to take them back to their country. The market mobilizes millions of pesos and is the primary economic source of Dajabón and the other towns of the Northwest.