The maritime riches of the coasts of Montecristi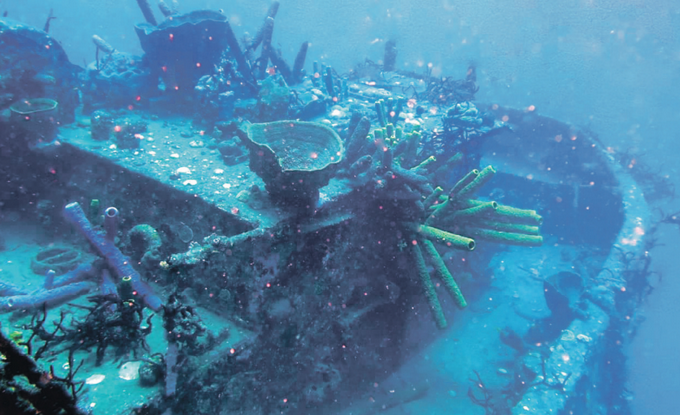 Monte Cristi, DR
Montecristi is one of the unmissable options for ecotourism in the country. Characterized by its immense marine life, this place has 47% of all the corals in the Dominican Republic and the highest value of live corals on the island.
Robinson Jiménez, manager of Galleon Divers, pointed out that the diving and excursion center he presides is mainly aimed at nature lovers and that it not only has an underwater archeology center but is made up of ships belonging to the piracy era, where Montecristi played a "historic role" in this critical activity.
"This center is located at the bottom of the sea, with a fishing ban to contribute to the preservation of its state, managing to be a pastime that has been enriched by the Montecristenses," added Jiménez.
Regarding the corals, he said that this province has the longest coral barrier reef in the nation, consisting of 97 kilometers without interruption.
"Montecristi has the largest marine platform in the country. A coral bank of 14 nautical miles (unit of length in maritime and aerial navigation) to the north by 36 to the west, 5 meters deep," specified the expert.
With a national park of 500 square kilometers, the Ministry of Environment and Natural Resources declared four marine protected areas, among which are El Morro National Park, Cayo Siete Hermanos, Montecristi Submarine National Park, the latter contemplates the most extensive coral reef in the country with 49 kilometers of reef, and the Manglares de Estero Balsa National Park, with 30 meters high and a thickness of one meter, something that "is not seen anywhere else."
Other underwater treasures
Jiménez pointed out that, due to this extensive life in the sea, navigation on the coast is "dangerous"; however, he assures that diving in these waters allows finding "impressive" objects where some of which possess up to 400 years of longevity, which adds value to the ecotourism experiences that take place in this great province.
Keys
Concerns.
"In Montecristi there should be an underwater archaeological park, but the competent authorities have never shown an interest in wanting to preserve part of the history of humanity," confessed Jiménez.
Likewise, he thinks it is unfair that there is one in La Romana when 80% of the original pieces are from Montecristi.
On the other hand, he showed concern for the black mangrove since it is 60% disappeared.