DR is one of the top Latin American markets for Iberostar sales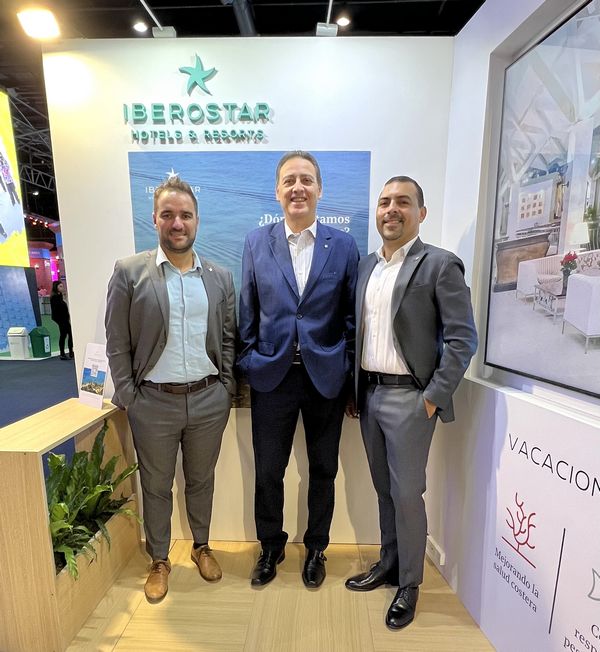 According to Iberostar Hotels & Resorts, the chain's hotel sales in the Latin American market increased by 19% compared to the same period in 2019, with the Dominican Republic and Mexico standing out with 45% and 17% growth, respectively. Argentina saw a 5% growth, and the Hotel Iberostar Selection Hacienda Dominicus in the DR continued to lead the way with a 43% increase in bookings. The information was made public during FIT 2022, the most significant tourist event in Latin America, which took place in Buenos Aires, Argentina, from October 1 to 4.
The Iberostar Selection Esmeralda hotel, which will open on December 1 in Cayo Cruz, Cuba, was one of the novelties that the hotel group showcased. Additionally, within the context of the event, the development of the Wave of Change movement was discussed. The Iberostar Group continues to support dynamics for maintaining a model of responsible tourism and has established new, comprehensive objectives through its 2030 Agenda. Other Iberostar news includes revamping the wedding package by introducing Weddings By Iberostar as the new wedding and honeymoon program, Imagined By You.
Additionally, as part of the activities leading up to the fair, a lunch was hosted for the top Star Agents program sellers in the city of Cordoba. More than 60 travel agencies and tour operators attended, and the Iberostar team thanked them for all of their assistance in promoting the brand and selling Iberostar hotels in the Dominican Republic, Mexico, Cuba, Jamaica, and Brazil.