DR was chosen to host the following Summit of the Americas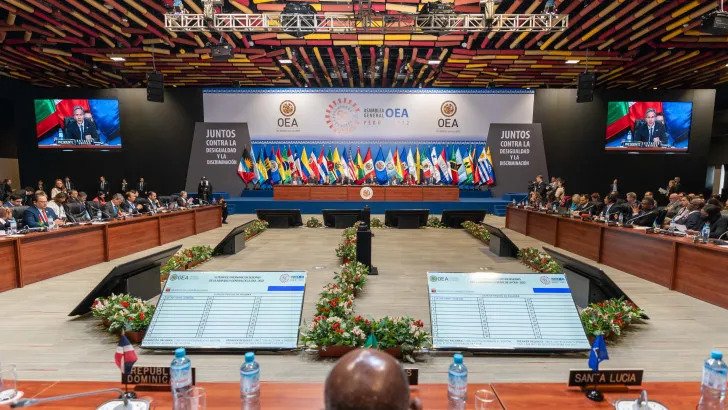 Photo Source: Unknown
According to Roberto Alvarez, the Dominican Republic's minister of foreign affairs, the Dominican Republic was selected this Thursday in Peru to host the X Summit of the Americas in 2025. The 52nd General Assembly of the OAS, which is taking place in Lima, Peru, coincided with the election. The foreign minister stated that the nation is dedicated to collaborating closely with all the states in the area to bring the most urgent problems facing the continent to this summit and produce the best outcomes.
"The Dominican Republic is firmly convinced of the opportunities presented by these global circumstances and is devoted to multilateralism." We have the experience to devote ourselves to an event of this size, and that vocation has solidified in our performance, said Alvarez. The Ibero-American Conference, whose summit will take place in the Dominican Republic in March of next year, and the Central American Integration System (SICA), both currently have the pro tempore presidencies held by the Dominican Republic.
The foreign minister spoke about the country's experience hosting international summits, citing some of the most significant events that took place there, including the second Organization of African, Caribbean, and Pacific States summit in 1999; the twelfth Ibero-American summit in 2002, the OAS general assemblies in 2006 and 2016; and the fifth Summit of Heads of State of the Community of Latin American and Caribbean States (CELAC) in 2017.
The Dominican envoy emphasized that it was an honor for his country to take on the task of planning the upcoming Summit of the Americas. "As always, we will put all of our work and commitment into carrying it out at the highest level and in an inclusive manner," he said.