Tourist buses are a danger in Bávaro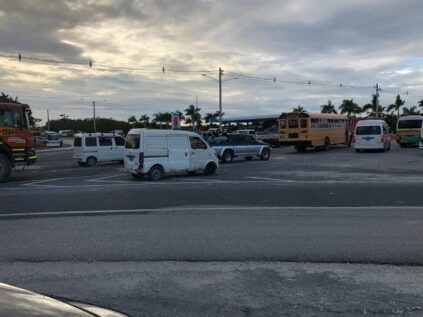 Drivers do not respect the most elementary speed regulations
The accident a few days ago in Bávaro involving a tourist bus again highlights the excessive speed of the drivers of these vehicles, a real danger on the road.
In a very high percentage of cases, these drivers are constantly speeding, especially from any hotel area to the airport (and vice versa), as if racing on a Formula 1 circuit.
They do not respect not only the most elementary speed rules but also the safest way of driving, overtaking on the right, not respecting, in many cases, the traffic lights, and in others, using undue lanes.
These are buses of all types and conditions, from private to those integrated into international tourist groups. But all of them have the same characteristic: the size; that is, the medium-sized ones.
Fortunately, accidents are minimal due to the enhanced caution of smaller vehicle drivers and sheer luck. All this on the road with a cursed intersection: Cap Cana.
The authorities should act urgently by implementing a speeding control service and making the owners aware of their drivers' infractions. Heavy fines, penalties, and permit withdrawal for offenders, for those who play with the lives of tourists.