Resolution authorizing military aid to Haiti is signed by at least 19 OAS nations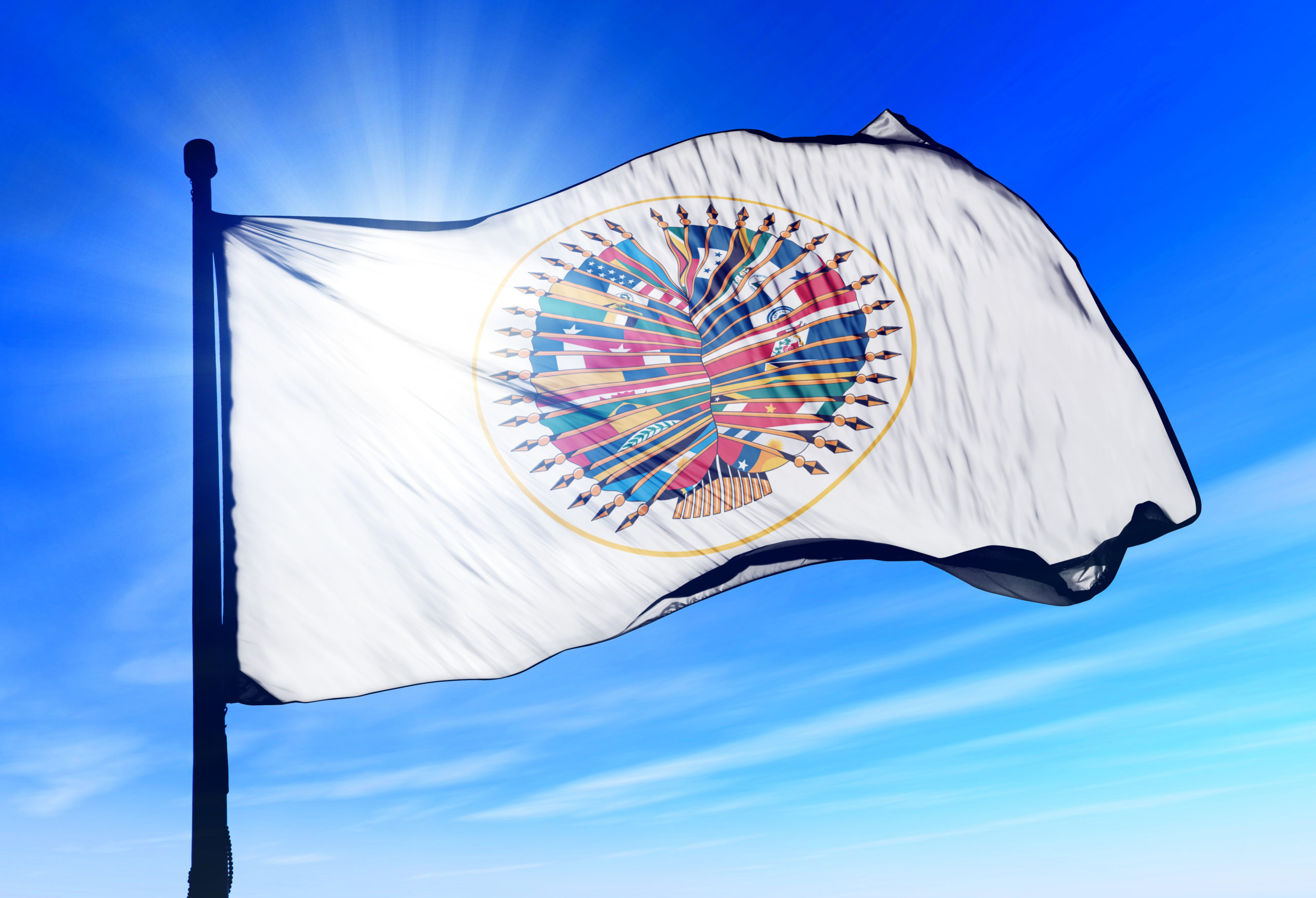 Photo source: MIU, Organization of American States flag waving on the wind
The Organization of American States (OAS) held a meeting on Haiti on the sidelines of its General Assembly in the Peruvian capital of Lima. At that meeting, 19 OAS member nations signed a resolution affirming their commitment to aiding Haiti in overcoming its security issues and urging the international community to provide security assistance and strengthen the Police. According to a statement on the Global Affairs Canada website, "We reaffirm our commitment to helping Haitians overcome the complex security challenges facing the country, and we call on the international community to provide robust security assistance, including strengthening the Haitian National Police."
These nations urged, as they had in earlier meetings, on the creation of a humanitarian corridor for the provision of petroleum. "We are dedicated to collaborating closely in order to bring peace to Haiti. We denounce the wrongdoing carried out by armed groups," he says.
The statement continued, "We implore the parties at the heart of the conflict to immediately establish humanitarian corridors and restore the supply of fuel from the Varreux terminal, as well as drinking water, to meet the basic needs of the Haitian populace and enable hospitals to address the rise in cholera cases in the nation. The signatories additionally demonstrated their willingness to consider "typically Haitian solutions to the problem, arising from an inclusive dialogue."
In order to find a workable and long-lasting political solution, we encourage all parties involved in Haitian society, especially women and youth, to continue an inclusive, peaceful, and productive political conversation. The reestablishment of security and the holding of free and fair elections will remain difficult without such an accord.