Financial support for the DR is increased by the UK to 3 billion pounds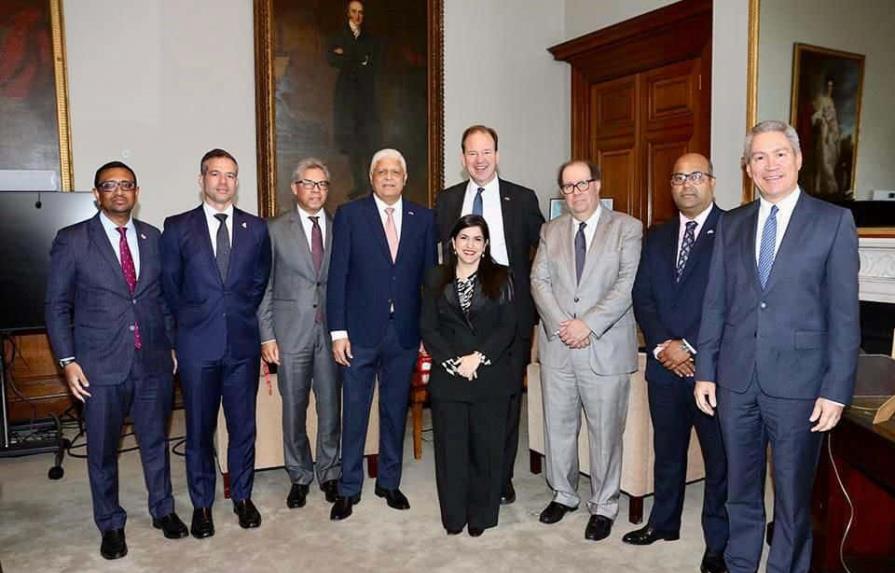 Source: Diario Libre
The United Kingdom increased the amount of money that is available through the United Kingdom Export Finance (UKEF) to 3,000 million pounds sterling, according to the Hon. Jesse Norman, Minister of State for Foreign Affairs for the Americas, so that the Dominican Republic can access financial resources that enable it to invest in infrastructure and development projects.
In connection with the IX Dominican Week in the UK, the Quisqueyan ambassador to the UK, Elnio Durán, and the president of the British Chamber of Commerce, Amauris Vásquez, led a delegation from the Dominican Republic. It was explained to them how these funds, which could total 4,500 million pounds, are already available so that the government can request them and use them to fund priority projects like aqueducts and drinking water systems.
Businessmen Felipe Vicini, Pablo Portes, Leonel Melo, and Manuel Jiménez, as well as the director of ProDominicana, Biviana Riveiro, all agreed on the initiatives to be put into action in order to increase exports from the Dominican Republic to the UK, particularly in the agricultural sector, particularly avocado and bananas, as well as specialized technical services like technology free zones and medical services.