Two drivers who transported more than 4,000 gallons of fuel are detained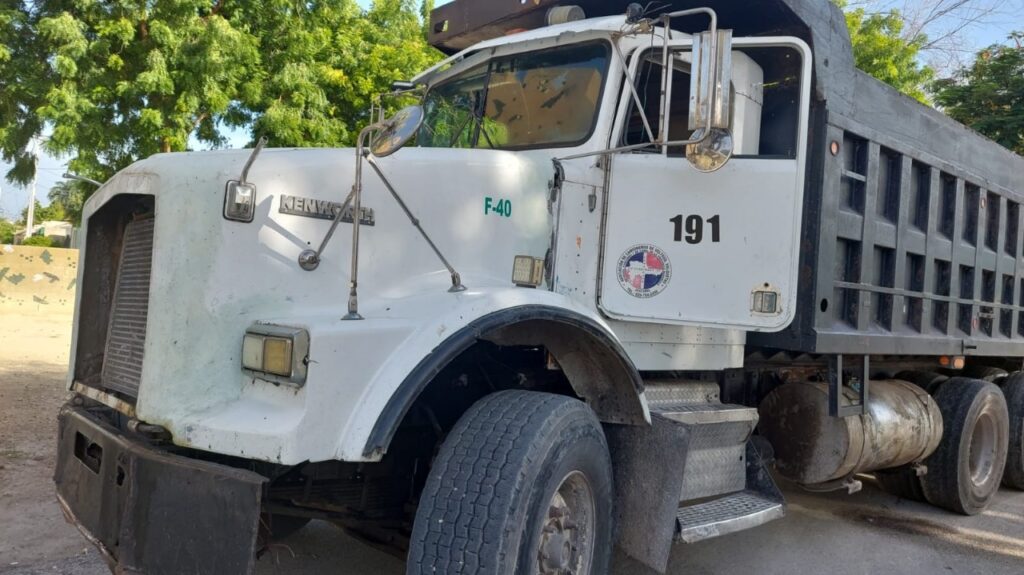 Source: El Caribe
In the province of Bahoruco, soldiers from the Army of the Dominican Republic's (ERD) Fourteenth Infantry Battalion detained two drivers who were driving two large vehicles carrying 4,065 gallons of fuel each. They are Joel Cuevas Pérez and Antonio Rafael Figueroa Peralta, who were detained at the Las Caritas de Neyba security checkpoint in the aforementioned province. Olmedo Urbáez, a journalist, was used by the military institution to release the information. He notes that Antonio Rafael Figueroa Peralta was driving a white tank-style Hyundai truck with the license plate L440774 that was carrying 4,000 gallons of diesel fuel to a location called Tierra Nueva in the province of Independencia.
Joel Cuevas Pérez, operating a dump truck with a double tank and the KENWORTH brand and white license plate S-015710, was transporting 65 gallons of diesel at the time. The two men and the vehicles, according to the information, were delivered to the Specialized Fuel Control Corps (CECCOM) authorities for the appropriate purposes after being transported under military surveillance to the ERD's Cambronal fortress in Neyba. General Enrique Aguilera, commander of the Fifth Infantry Brigade of the ERD based in the city of Barahona, has maintained strict surveillance in the border region of the provinces of Pedernales and Independencia to stop fuel smuggling to that sister country ever since the current crisis in Haiti began.
The highways from Barahona to the aforementioned provinces, as well as the Bahoruco highway, are all under surveillance.