Puerto Plata senator claims to have supported Haitian workers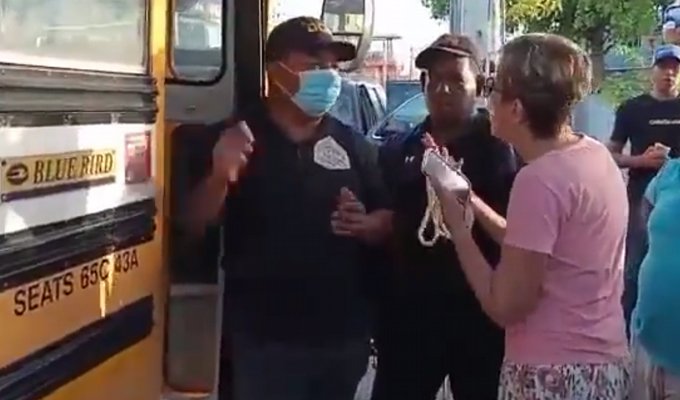 Source: Unknown
Ginette Bournigal, a senator from Puerto Plata, claimed that the Haitians she pleaded with immigration officials to keep from being deported were workers at a golf course. Asserting that three Haitians who have been employed on the Playa Dorada golf course for more than 20 years are awaiting the renewal of their permits after having them sent six months earlier to Santo Domingo by the Human Resources department, Bournigal claimed that the images that have been shared on social media are related to the efforts he made on their behalf.
She mentioned that the bus also had Puerto Plata City Council employees on it. Since it wasn't just us who were claiming to have employees with permits, she pleaded with everyone to calm down and pay attention to the employers speaking. She expressed her support for the General Directorate of Migration's efforts and regret over the absence of a formal migration office in Puerto Plata.
"We are not against migration acting with people of different nationalities, remembering that there was a Dutchman in a truck a few days ago," she said. "We know that the border must be protected. The lawmaker emphasized that "preventing the work of immigration is in no way in our interest. They are our employees, whom I have had a lot of affection for for a long time, and I regret and clarify that interested people want to take advantage of the situation and that what I did was done with a lot of love because I believe that human beings should be treated with care.
85,780 people have been deported in the first nine months of the year, with 13% occurring in September, according to the General Directorate of Migration.