Public Health notifies new case of simian smallpox; 32 cases have been reported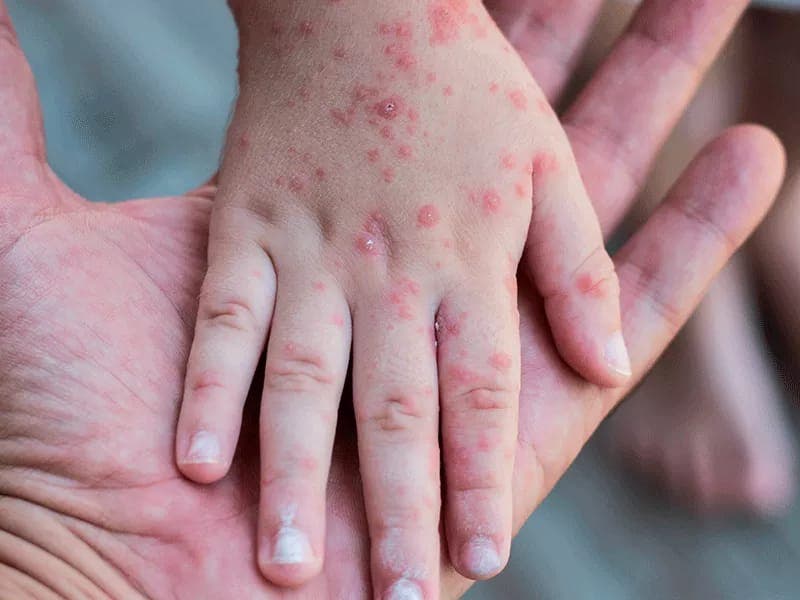 Symptoms of monkeypox
The Ministry of Public Health and Social Assistance (MISPAS) notified this Saturday that on the afternoon of Friday, October 21 of this year, a Dominican national male, 18 years old, resident of the city of Puerto Plata, was identified with signs and symptoms of the disease of smallpox. This brings to 32 the number of disease cases registered in the country.
Through the Vice-Ministry of Collective Health and the General Directorate of Epidemiology, health authorities explain that after presenting symptoms similar to this disease, the alarm of suspicion was activated, and he was immediately subjected to the corresponding evaluations and laboratory tests to confirm or rule out the suspicion.
This person is in isolation at the Hospital Doctor Ramón de Lara, under the control of the MSP.
Similarly, epidemiological surveillance was carried out with all the people close to the patient who have had possible contact with him, and it was determined that so far, none of them has shown symptoms of the disease.
The patient is stable, under medical surveillance, and monitored by his treating physician to ensure his health and care.
About the cholera case
The MISPAS announced the health status of the 32-year-old Haitian patient, admitted to the hospital of Higüey, who was diagnosed with cholera, as of today, Saturday, October 22, "presents a stable clinical picture, with a significant decrease in evacuation, overcoming her state of the disease, so she has evolved satisfactorily, but remains in the hospital being treated for her kidney disease."
Her relatives and her month-old baby are all negative for cholera.
Public Health explained that it would keep the population informed of this and other diseases transparently and timely while urging them not to be alarmed, to remain attentive to the reports of the competent authorities, and to follow hygiene measures.