Country with 39 deaths from dengue; Almost 7,000 cases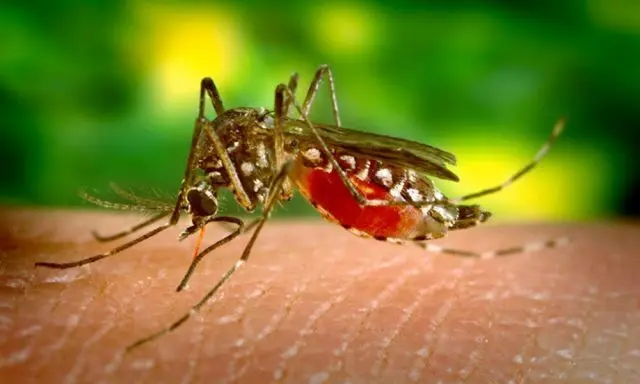 Aedes aegypti
Dengue cases are increasing in the country, and now a total of 6,991 and the number of deaths that have been reported reaches 39. The data are contained in bulletin number 40, corresponding to the same week. In week 40 alone, 416 cases of the viral disease were reported.
Of these, 72%, or 299 of the 416, were children under 19.
The male sex represents 58%, which implies 242 out of 416 notifications this week. A total of 72 municipalities presented cases; of these, Santiago has 58, Santo Domingo Norte 23, San Francisco de Macorís 22, Moca 19, Santo Domingo Este 18, Jarabacoa 17, Cotuí 16, La Vega 13, Los Alcarrizos 13, Santo Domingo de Guzmán 12, Higüey 10 and Azua 10. These contribute 55%, or 231 out of 416.
The total number of cases reported up to week 40 is 6,991 probable and confirmed cases, including 39 deaths.
Dengue is an endemic disease, which means that it is present in the country. It is viral and is transmitted by the bite of the Aedes aegypti mosquito. Among the most frequent symptoms of the disease are fever and eye pain, as well as reddening of the skin.
Recommendations
The first medical recommendation is to go to a health center in case of any symptoms. Also, do not self-medicate and only take acetaminophen in case of fever.
At the community level, it is essential to keep the environment clean and not to have old tires that collect water and are a primary breeding choice for mosquitoes in the yards. The community should collaborate with the cleaning of streets and alleys. We insist on recommending that water storage tanks be covered.