The press in the Dominican Republic, waiting for a new media law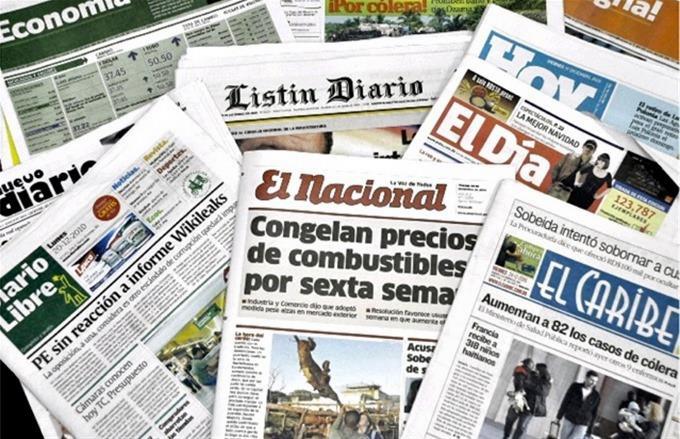 Dominican press. File Photo / LD
Madrid, Spain
Journalists in the Dominican Republic are awaiting a new media law currently under discussion and promoted by the country's president, Luis Abinader, according to an IAPA report approved on Sunday during its 78th General Assembly, which opened last Thursday in Madrid.
In its text, the Inter-American Press Association (IAPA) also points out that "a controversial bill on cybersecurity, which contained gag clauses for the freedom of press and expression, was withdrawn from Congress by the ruling party's bench" after the general rejection of the society.
Two bills "contrary to freedom of the press" were also put on hold following the presidential decision last June to create a special consultative commission made up of jurists and information professionals to draft a new Law on Expression and Dissemination of Thought.
The draft of this law, which, according to Abinader, should protect and guarantee freedom of expression and which the independent press considers will open the possibility of more excellent protection of these rights, is expected to be presented soon.
To this end, the consultative commission held several working groups with representatives of public and private institutions and received advice from the Office of the Special Rapporteur for Freedom of Expression of the Inter-American Commission on Human Rights, the United Nations, and the Inter-American Press Association.
The new regulation must validate the current principles of the Dominican Constitution, international laws, and the Constitutional Court's jurisprudence.
On the other hand, the IAPA report, which inaugurated its assembly last Thursday in Madrid, indicates that there were no critical incidents against journalists, except for police aggression for which a trial was opened against a colonel and six subordinates of the corps and which is awaiting sentencing.
The events date back to April when reporters of the newspaper "Listín Diario," the news channel CDN and the Ombudsman were prevented from carrying out a search at the Santo Domingo vehicle holding center.
The prosecutor's office requested imprisonment and economic guarantees for the crime of appropriation and deletion of data from the telephone of a newspaper reporter.