The "Marcha Patriótica RD" (Patriotic March) starts today in Azua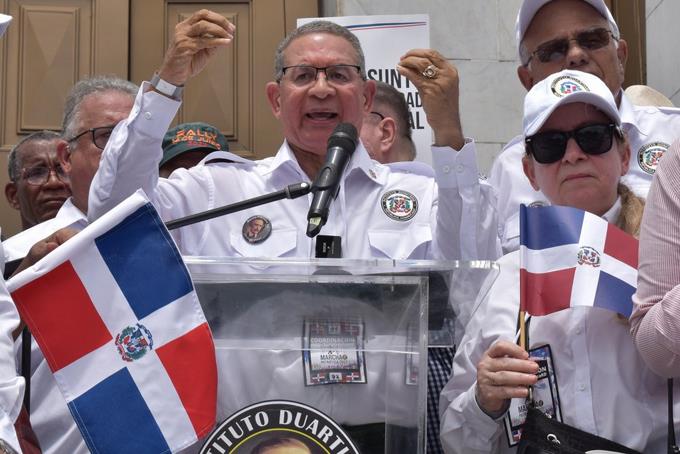 Wilson Gómez Ramírez talks about the day in Azua.
Santo Domingo, DR
The Instituto Duartiano will hold the third edition of the "Marcha Patriótica RD in Azua today," scheduled for 10:00 a.m. at Enriquillo square.
The day will run along Emilio Prud'Homme road and will conclude at Duarte Park, with a ceremony paying tribute to the father of the country and founder of the Republic, Juan Pablo Duarte.
The president of the organizing body, Wilson Gómez Ramírez, said that the purpose of this march is to continue to demand from the international community to accompany Haiti to undertake "its pacification and integral reconstruction."
Gomez Ramirez gave these statements in a meeting with its directors and representatives of various civil entities, held in the auditorium of Professor Jose Joaquin Perez Saviñon of the Duarte House and Museum, headquarters of the Duarte Institute, in the Colonial Zone.
"Dominicans continue to make these patriotic demonstrations because they understand that it is necessary for Haiti to achieve its institutional uprising, with the contest of the Haitian people as an active agent of its development," he said.
For all this, he said, it must have the help of the community's leaders.