90% of patients arrive at the emergency room by their own means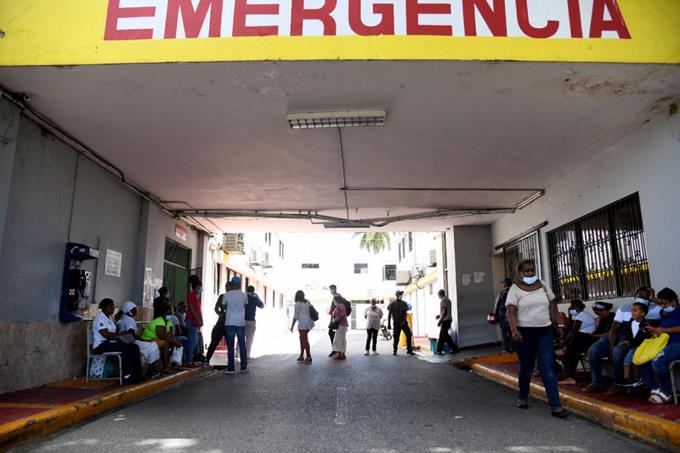 Only 4% were taken to emergencies by 911. Archive
Santo Domingo, DR
Ninety percent of the patients who presented some medical emergency during the first nine months of this year arrived by their own means at the emergency areas of the hospitals of the public network.
Meanwhile, less than 4% were transported in search of these services through 911 ambulances.
According to data recorded by the National Health Service (SNS) up to last September, public hospitals had offered 376,674 emergencies.
Of the total number of attendances offered, over 103,000 were received in health establishments in Greater Santo Domingo, of which some 29,000 were attended in centers in the National District and about 64,000 in the province of Santo Domingo; in San Cristóbal, some 30,000 were attended; in Santiago, over 24,000 and in Puerto Plata some 16,000 emergencies were attended.
Provinces such as San Pedro de Macorís, San Juan, and Duarte offered about 15 thousand emergencies each in that period, and Barahona about 13 thousand.
Of this total, 339,226 were provided to people who arrived by their own means, equivalent to 90.06%, while 13,674 arrived at the hospitals through the 911 emergency service, for 3.55%. Of those treated in the emergency services of the public network in the first nine months of this year, 16,994, equivalent to 4.5%, were referred from another service, and 7,072 patients arrived by other means not specified in the report.
More men
The male population required more emergency services up to September this year compared to the female population.
Health
Attention.
Out of the total care provided in public network facilities, 209,571; that is, 55.64% of the services offered were men, and 167,103, were required by women, for 44.36%.
The SNS report indicates that 334,114 were Dominicans, 40,452 were Haitians, and 2,102 were of another nationality.