Customs extends Christmas grace to Dominicans abroad until January 15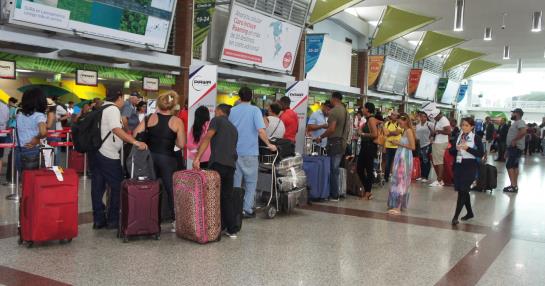 The Directorate General of Customs (DGA) informed that during December and until January 15, the Christmas grace granted annually to residents abroad who wish to send gifts free of import duties to family and friends in the country would be in force.
The general director of Customs, Eduardo Sanz Lovatón, said that for the first time, the dismissal time is extended in favor of the Dominican community abroad.
He also pointed out that residents abroad who wish to make a shipment must present themselves at the customs administrations (collecturías) with their passport, purchase invoices, boarding pass, and any other document that proves they have not entered the country for more than six months.
According to the provisions announced by the DGA last year, the items to be sent must not exceed US$4,000.00 dollars, and only one grace per family will be applied.
It should also be noted that motor vehicles of any kind, firearms, and goods considered industrial or agricultural raw material, including fuels or derivatives, are not admitted, according to El Nacional.