BHD awards 10 Women who Change the World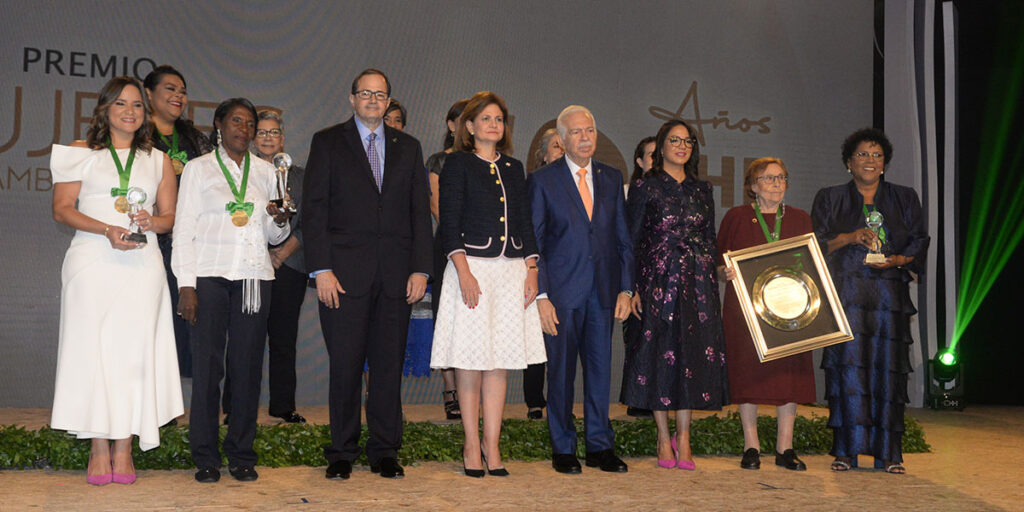 Source: El Caribe
Seneyda Vargas (La Negra), a fighter for women's rights in the Arroyo Cano community in San Juan de la Maguana, won the first prize in the seventh edition of Women Who Change the World, awarded by Banco BHD. Vargas was recognized along with 10 other finalists, in an act that included the participation of the Vice President of the Republic, Raquel Peña. La Negra links women and their families with the defense of their rights in agricultural production. She is also a key player in the sustainable development of the Arroyo Cano community. Upon winning first place in the Women Who Change the World award, she received a million pesos in cash.
During the ceremony, two-second places were also awarded. One second place was awarded to Laura Rojas, creator of the Nature Power Foundation. Through this foundation, Rojas has developed a model that facilitates access to electricity and drinking water for communities with these needs in the country and the Caribbean. More than 2,000 people have access to these basic services thanks to this initiative. The other second place went to Jacinta Torres, educational psychologist and founder of the Rayo de Sol School, through which she improves the living and educational conditions of children and young people with cognitive disabilities.
"These Dominican women shake our souls with their daily work and achievements. They represent the best values ​​of our country. They fill us with pride knowing what they are capable of and inspire us to become agents of positive change for the Dominican Republic," said Steven Puig, executive president of Banco BHD. The Women Who Change the World Award aims to publicize initiatives carried out by women that impact their environment and promote or generate positive transformations in their community or society. The award publicly recognizes the trajectory of three women who, with their effort, their ideas, their work, and their social commitment, have promoted changes in different areas, such as social action, art, education, entrepreneurship, gender, scientific research, environment, and health, among others.