Ninth rain victim was a quiet man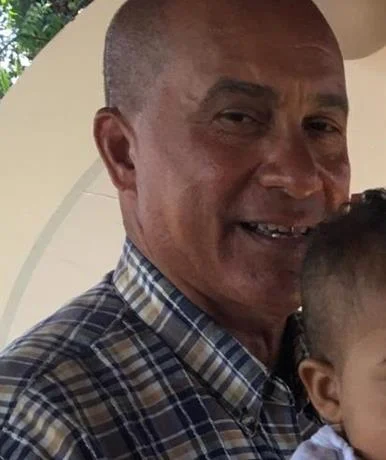 Fernando Arturo Ramírez Almonte.
Santo Domingo, DR
"I did not expect to find him in this unrecognizable state. I expected to find him alive," were the words of Francis Ramirez, the only daughter of the ninth victim of the torrential rains that hit Greater Santo Domingo on Friday, the 4th of this month.
Fernando Arturo Ramirez Almonte, known by those close to him as "Nando," was 60 years old and was described by his daughter as a calm and very loving person, an excellent father and grandfather.
Ramirez grew up with his grandparents in a house in Ensanche Luperon, where he left that day at 8:00 am. He took his keys and two phones without internet, and fled on foot, so it was assumed "that he would not go far from home," Francis said.
Desperate, people close to him joined in the search, handing out and pasting posters with Nando's picture, address, and phone number. They also contacted the media.
They say it was not until Monday that the police began to review the security cameras of businesses near the house, where they could track him to Nicolás de Ovando Street. Family members received information that he had been seen in the subway, so his uncles checked the cameras and found nothing. Then, last Thursday, at 1:00 in the afternoon, the daughter received a call that a body had been found in the La Isabela River.
Time coincides with the rains.
Nando's cell phone went out.
According to the reports of the telecommunications company Claro, the phone went off at 7:00 that night, "time that coincides with the rains," the records assured.
This tragic death toll of nine is a reminder of how deadly torrential rains can be: Hurricane Fiona, which hit the DR nearly two months ago in September, claimed one victim.