Overflowing gully floods the sectors Las 800 and Colinas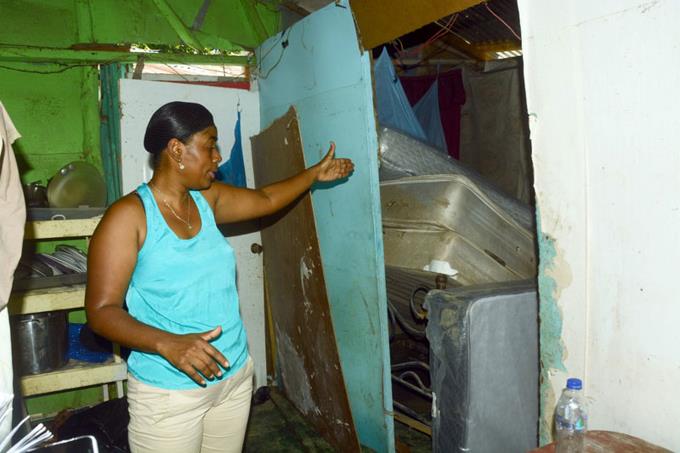 El agua de la cañada arropó las viviendas. Leonel Matos
Santo Domingo, DR
In the Las 800 ravine of the National District, a devastating panorama was observed: debris, mattresses, tree trunks, and other belongings swept away by the fury of the water last Friday, November 4, were picked up and cut with machetes by members of the city council. This Friday was the first time that a brigade was sent to collect them.
Katy Encarnación narrated with sadness how the water from the gully swept over the homes of her parents, Lubercinda Montero, 75, and Gerbacio Encarnación, 76, and left them with nothing.
Their household appliances were left unusable, their mattresses were damaged, and almost all their belongings were affected; they also had no water, and the few things that survived were covered with dust and mud. Vicente Canela, a resident of the sector for more than 20 years, said that the water washed away all the materials he had recently bought to complete his house.
Colinas del Seminario
The residents explained that the authorities had not passed by the place, except for the people from the town hall who collected the garbage from the gully.