Migration agents intensify operations this Monday in search of illegal aliens in the National District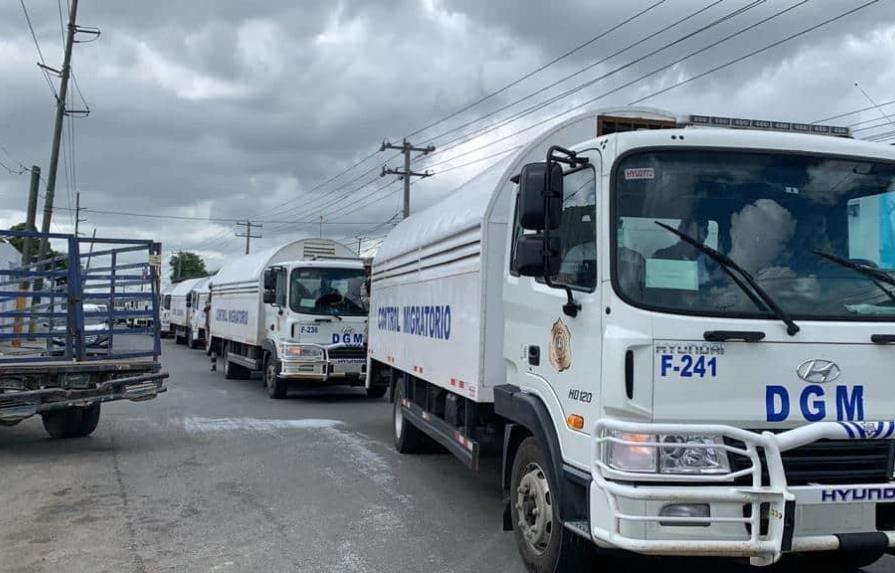 Source: Diario Libre
As part of the actions to counteract the movement of illegal aliens in the country, agents of the General Directorate of Migration carried out an extensive operation in strategic points of the National District. On the instructions of the General Director of Immigration, Venancio Alcántara, the interdiction operations were carried out from the early hours of this Monday, under the supervision of the Director of Immigration Control, Yudelka M. Garcia, which have been increased as had been announced, on the instructions of the President of the Republic, Luis Abinader. The institution also reported that the interdiction operations are carried out following the provisions of the government of President Luis Abinader, who made it clear that the migration policies of each country are the responsibility of the government.
The Director General of Migration, Venancio Alcántara, recalled that "the Dominican Republic has been and is the country that has contributed the most to Haiti in the labor sphere, health care, humanitarian aid, education, trade, and solidarity." In that order, he clarified that "regardless of that receptivity that we historically have with the neighboring Haitian nation, in the Dominican Republic we must comply with the laws and regulations, for which we reiterate that everyone who is in the country in irregular migratory conditions will be repatriated without distinction of nationality, respecting their rights".
Alcántara specified that President Luis Abinader ordered a series of measures to prevent and prosecute illegal invasions and occupations of private and state property. Those interdicted are being transferred to the Haina Vacation Retention Center for processing and subsequent deportation to their country. In it, they acted jointly with the institution, the Ministry of Defense, and the National Police. The results of this Monday's interdiction operation in the National District will be announced in due course tomorrow, Tuesday.