The Hotel Be Live Collection Canoa in Bayahibe catches fire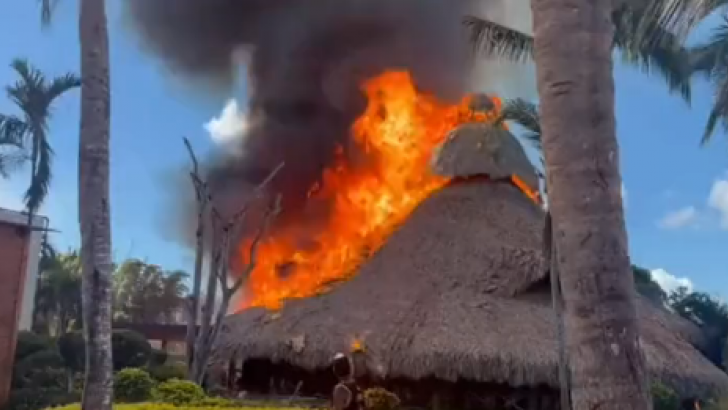 A fire affected this Monday the facilities of the Hotel Be Live Collection Canoa, located on the Bayahibe highway, near Dominicus Beach.
According to the La Romana Fire Department, at 1:05 in the afternoon they received a call from the Bayahíbe authorities requesting support to extinguish the fire. Several fire departments from La Romana came to the scene to quell the incident that affected a part of the hotel that was covered in cane.
So far it is unknown if there are injuries and what caused the fire.
Only yesterday, Sunday, another fire was registered in Bayahibe. The cane ceiling of one of the restaurants at the Catalonia Hotel in Playa Dominicus burned.
In both hotels, the fire started in the restaurant and due to the action of the wind, spread to other facilities without affecting the guest rooms and reception.