Dominican Police arrest 36 Haitian illegals and retains 65 motorcycles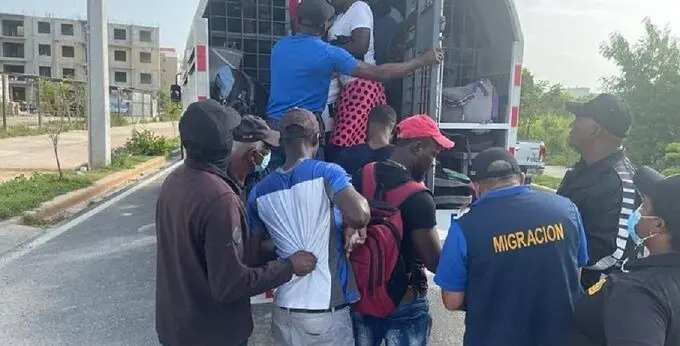 Source: External
Based on an article published by elnacional.com, a total of 36 undocumented Haitians were apprehended by police officers and deported to their home country. According to the article, General Guzmán Badia, the southern regional director of the police in Barahona said the foreigners were arrested in various parts of the province of Barahona for lack of documents proving their stay in the territory.
Guzmán stated that they are being held for strictly obeying the law and respecting human rights as established by Dominican law and international agreements. According to an official document, Haitians are transferred to the General Directorate of Migration (DGM) for deportation to their home country. "We are not only combating common crimes, but we are also working to maintain public order in all aspects."
On the other hand, the South Region Police Chief stated that 65 motorcycles were detained for traveling on public roads without lights, causing noise, and having no documents. He explained that the motorcycles are purged, with the stolen ones kept and the rest transferred to the Digesett for legal purposes.