Damián's mother asks the Government for help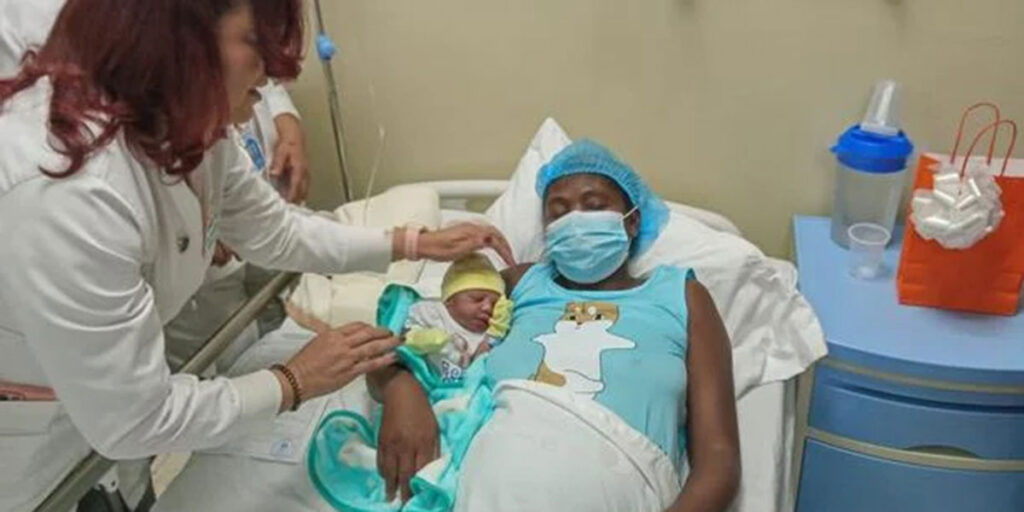 Source: External
Damaris Ferreras gave birth to Damián Matos in the Nuestra Señora de la Altagracia maternity hospital yesterday, bringing the world's population to 8 billion for the first time. The happy moment for the 35-year-old woman, who had to wait 16 years to become a mother again, did not come in the best of economic circumstances. She is unemployed and lives in a rented house in Santo Domingo's Las Caobas sector, which is why she asked President Luis Abinader and First Lady Raquel Arbaje for assistance in purchasing a home.
Ferreras, who arrived at the health center at 6:06 p.m. on Monday to deliver the baby, also thanked the hospital staff for their assistance and contribution to the normal delivery. "I thank God that I came out of my delivery well, and the team here is fantastic," she said.
According to a statement, the delivery was performed by Michael Trinidad, the manager of the Obstetrics department at Nuestra Señora de la Altagracia maternity hospital, who, along with the specialist nurse in the area, Moraima Garcia, accompanied the mother throughout the process. Since the baby was delivered by pediatrician Glory Santana, she has encouraged the start of breastfeeding. Damian was born at midnight, weighing 6 pounds and 12 ounces and standing 52 centimeters tall.