Housewife wins RD$17 million in the lottery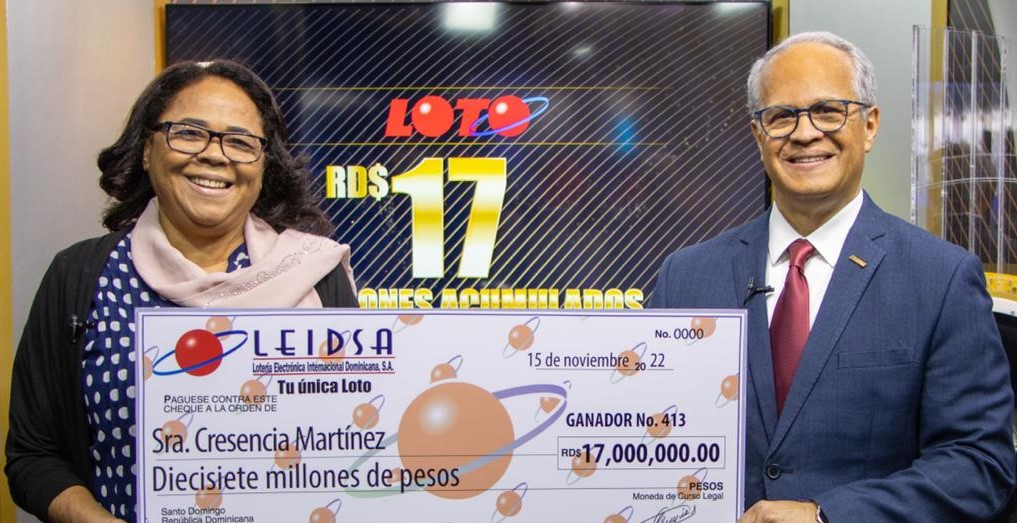 Source: Leidsa
Mrs. Cresencia Martinez received her prize of 17 million pesos from the Dominican International Electronic Lottery, S.A. (LEIDSA) after matching the numbers: 1-11-17-23-27-31 in the draw on Wednesday, October 12, 2022. Martinez made her move at the Montecristi "Super Mercado Lilo" point of sale. It is the second time a millionaire Lotto prize has been sold at that same location, and the third in that province.
"La Fábrica de Millonarios" created millionaire number 413 after receiving her award from Lic. Manuel Abreu, director of the company's Raffles. The delighted winner stated that her first action will be to assist her daughter in resolving her financial problems and to make a donation to the church to which she belongs.
The 17 million pesos were handed over at LEIDSA's main office during a ceremony. Furthermore, as an incentive for selling the winning ticket, the company provided RD$100,000 and RD$65,000 to the owner and operator of the point of sale, respectively.