Police arrested two men in Boca Chica in possession of marijuana and crack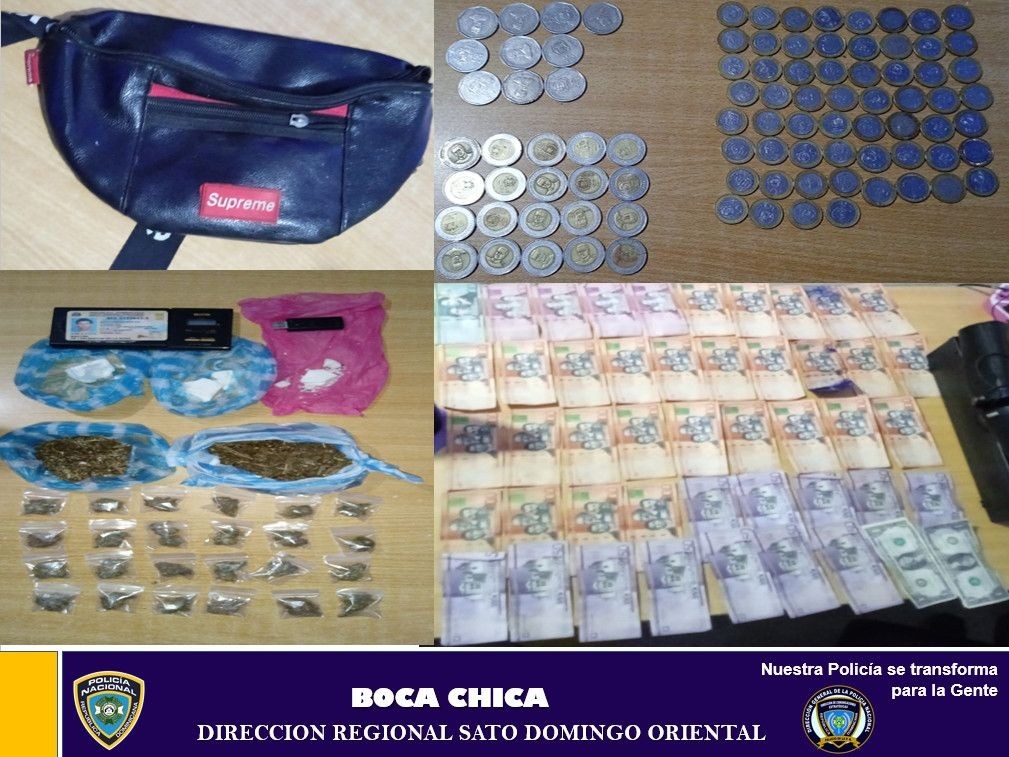 Source: Policia Nacional
The National Police's Santo Domingo Oriental Regional Directorate reported the arrest of two men in Boca Chica, from whom narcotic substances, presumably marijuana and crack, were seized. Brayan De Los Santos De La Rosa is 20 years old, and Deleisson De La Rosa Meran is 25 years old. Inside a sheath, they had five portions of a green vegetable and rocky material, presumably marijuana and crack.
According to the law enforcement agency, the two men arrested also had 24 bags of marijuana, a Tanita brand scale, a Samsung brand cell phone, and cash from the sale of illegal narcotics. Both were detained during various police interventions, particularly on Homogenes Bautista street, Francisco Del Rosario Sánchez corner, Monte Adentro (La Caleta), where the (Ventura) point is located.
According to the uniform, the detainees will be transferred to the appropriate department within the next few hours. "Every day, we intensify operations against micro-trafficking and other illegal activities, following the guidelines issued by our general director, Major General Eduardo Alberto Then, through General Eddy Francisco Pérez Peralta, Regional Director Santo Domingo Oriental, and with express orders from Colonel Disla R., departmental commander," the police note concludes.