Burned vehicle of a murdered Attorney General's Office employee is found in Santiago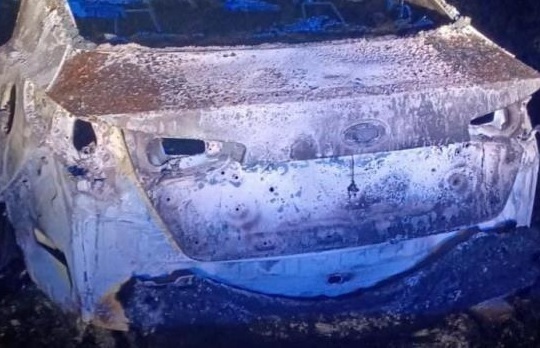 Fernández Reyes was discovered seriously injured in a remote area and died a few hours later at Santiago's Presidente Estrella Ureña Hospital. The National Police reported on Friday that an employee of the Attorney General's Office (PGR), Leonardo Antonio Fernández Reyes, was killed during an assault in the Cienfuegos sector of the Santiago Oeste municipal district.
The vehicle, a white Kia K5, was discovered in the city's southwest sector of La Herradura. Fernández Reyes, 45, was walking down 9th Street in Cienfuegos' El Semillero neighborhood, in the Santiago Oeste municipal district, near his home, when he was stopped by unknown people who took him away in their vehicle.