Abinader: "Criminals turn themselves in or give themselves up"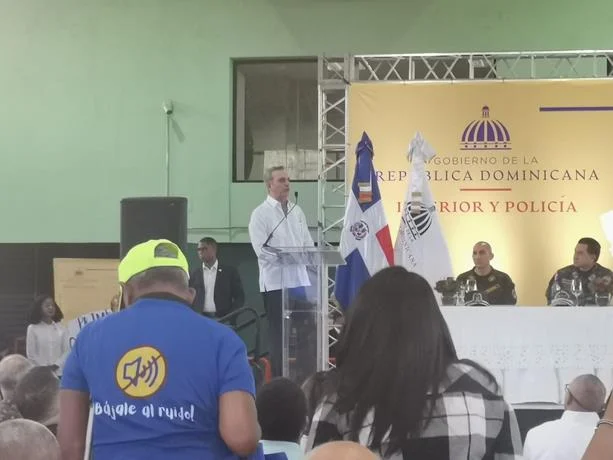 Photo: Lauren Jiménez.
Santo Domingo, DR
At the first congress of Community Standards of the National District, held this Saturday at the San Carlos Sports and Cultural Club, President Luis Abinader expressed that his main concern is citizen security, which is why he is working to reduce it.
He indicated that the support of all Dominican sectors is needed to work daily to reduce crime.
"Criminals either give themselves up or give themselves up for being confronted," said the President.
Likewise, he indicated that the Government is in every disposition to help good people who want to "live in peace."
"Abuses have decreased, but there is still a lack of them," he assured.
Other participations
Jesús Vásquez Martínez, Minister of Interior and Police, affirmed that two out of three homicides are due to coexistence and one due to delinquency, but that he feels honored with this day's meeting because community leaders play a "very important" role in community norms.
Similarly, Juan Manuel Rosario, vice-minister of Migratory Management and Naturalization, said that community leaders must be protagonists and that community dialogue begins by interacting with the police.