Government will deliver 6 million food rations at Christmas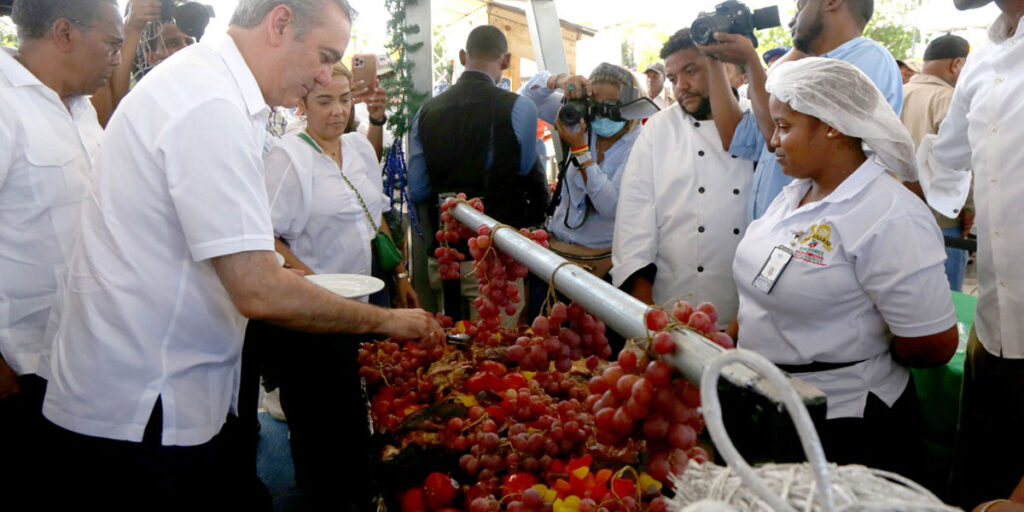 Source: External
The President of the Republic, Luis Abinader, announced that the government will provide 6 million Christmas food rations with a $2 billion investment. The president made the announcement alongside the first lady, Raquel Arbaje, at a lunch with community leaders from La Ciénaga and Los Guandules, where the "Christmas of Change 2022" campaign for the National District, the province of Santo Domingo, and the eastern and southern regions kicked off.
He explained that through the Economic Kitchens, abundant and high-quality rations will be delivered, including roast pork, baked chicken, teleras (typical holiday bread), sheet cakes, fruits, and Christmas sweets, among other festive foods. In addition to Christmas rations, the Head of State announced that ordinary production will be increased to 150,000 daily rations to reach more diners, and 300 mobile kitchen points will be placed throughout the month of December to provide services in areas where they do not yet exist.
In addition, 300,000 raw rations made up of regular consumption and Christmas products will be delivered from Dominican homes. He emphasized that the services provided by the State Economic Kitchens from January to October of this year were by far unprecedented. "Not by 10% or 20%, it is that we have multiplied it several times and produced nearly 20 million rations with an economic investment of RD$1,134 million, and that is why the data indicates that the government's social spending in the Dominican Republic increased by more than 2% of the GDP," the president emphasized.