10 Dominican girls prepare to visit NASA Space Center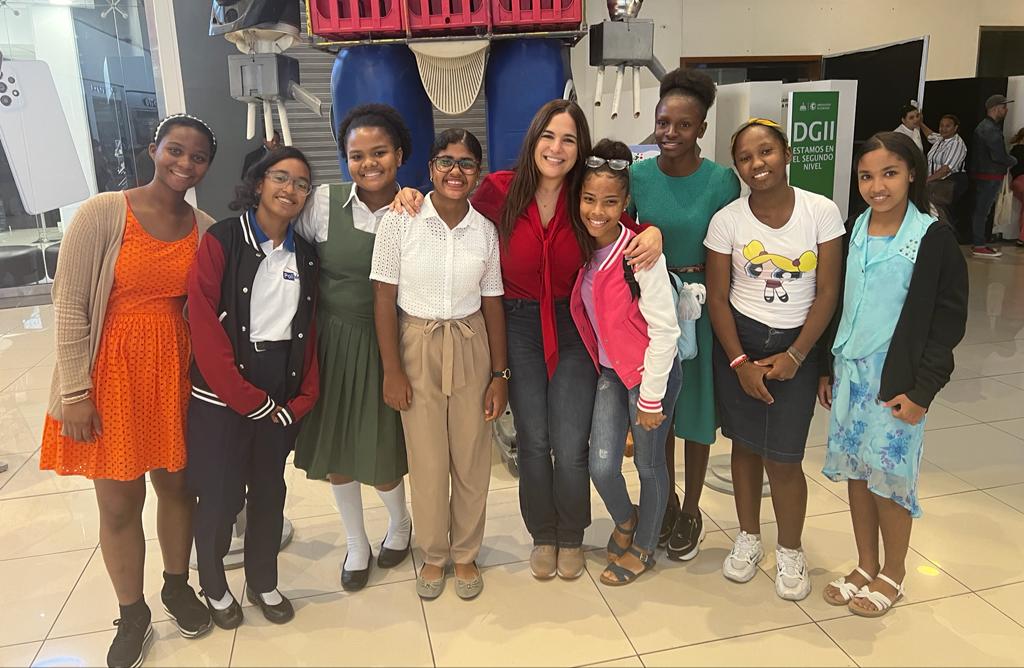 Source: External
The "SheIs" Foundation selected ten girls who will advance to the semifinal phase of the program: Ella Es Astronauta (She is an Astronaut), and they will have a one-of-a-kind experience at the NASA Space Center in Houston, Texas. For 12 weeks, the crew attended virtual sessions where they learned about emotional well-being, innovation, leadership, and entrepreneurship in STEAM. "Through the SheIs Foundation and the Ella Es Astronauta program, we are making history, transforming the lives of hundreds of Latin American girls, providing them with tools to fulfill their dreams and create sustainable projects in their territories; as a result, we have been recognized globally as one of the programs with the greatest impact for girls in STEAM areas," said Nadia Sánchez, Foundation president.
One of the most inspiring moments was a virtual chat with Costa Rican Sandra Cauffman, current Deputy Director of the Astrophysics Division in NASA's Science Mission Directorate (SMD). "For our country to achieve this process historically, it represents the most efficient way to transform realities from our girls; today, it is the first Dominican mission; tomorrow, there will be thousands of girls generating an impact in their communities," says Tamara Vásquez, Program Director for the Dominican Republic.
The immersion week (December 4–9) includes a variety of activities and challenges at the NASA Space Center, including the rocket construction challenge, lunar habitat design, robotics space field competition, and a visit to the LoneStar Flight Museum, among other things. Similarly, the teenagers will be able to support their sustainable projects and meet female astronauts making history at NASA.