They try again to depredate the Baní Dunes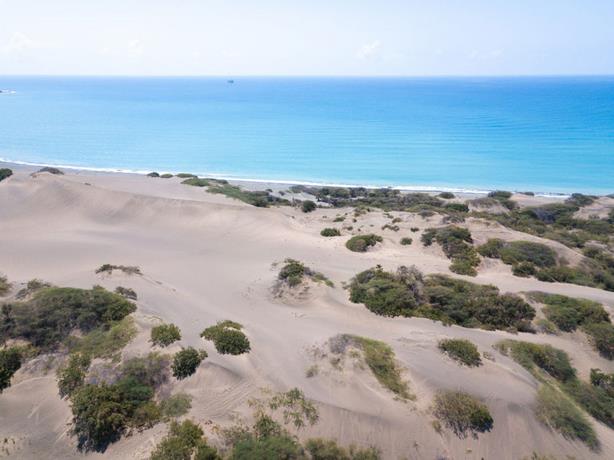 Source: Listin Diario
Las Dunas de Bani, formerly known as the Felix Servio Ducoudray Natural Scientific Reserve, has once again piqued the interest of environmentalists in the Peravia province, following the discovery of a "permission" granted by the local mayor's office and the provincial director of the Middle Environment to two citizens to remove vegetation and bushes in an area of 3,185 meters.
The alarms went off when the minimum impact registration certificate DP (17PR)-0263-2022 was signed by Patricia Báez Martinez, the head of the Environment in Peravia, authorizing Julio Alberto Guerrero Báez and Flor Maria Cabreja Soto to build a palisade area on land in Las Dunas. The beneficiaries have been granted permission to act in a space in Las Dunas that is heavily overgrown with vegetation and weeds.
Although the certificate issued by Báez Martinez states that the permit was authorized by the Peravia Province's Provincial Authorization Committee, no one in Bani is aware of the existence of this entity within the provincial office of the Environment.