At least 13 alleged criminals have died at the hands of the National Police in recent weeks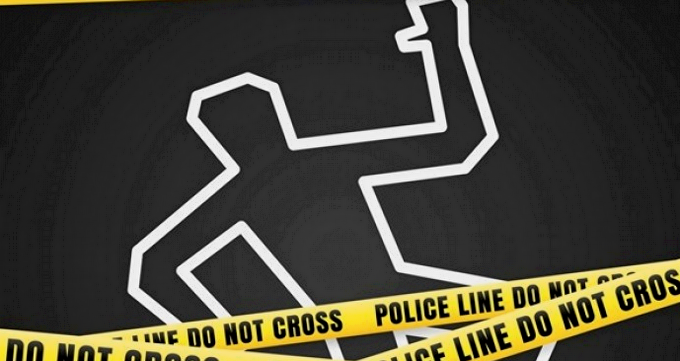 Santo Domingo, DR
At least 13 people have died in different scenarios as a result of confrontations with members of the National Police (PN) in the last three weeks.
The PN supposedly shot the alleged criminals following criminal acts to which they were linked in sectors of the National District.
According to multiple preliminary reports of the thirteen attacks the law enforcement agency issued, the deaths were caused by "direct confrontations" between the alleged criminals and law enforcement agents.
The altercations were due to robberies and possible kidnapping. The 13 killed were reported to have carried illegal weapons and were on board vehicles or motorcycles.
El Almirante, Santo Domingo East
The most recent case, according to reports, is that of Henry Suarez Nunez (a) Joel and John, 23 years old, who died in the El Almirante sector after confronting PN agents carrying an illegal 9-millimeter caliber pistol.
The incident occurred in the early hours of Friday, December 2, when the alleged offender was accompanied by two other people who fled after robbing several residents.
Gualey, Distrito Nacional
Last December 1, in the Gualey sector, two alleged criminals "not identified" by the authorities were killed in a shooting confrontation with law enforcement officers.
According to statements made to this newspaper by the spokesman of the National Police, colonel Diego Pesqueira, the two individuals were being sought for several complaints against them.
Pesqueria said that they shot at a police patrol, and the agents were forced to shoot them, causing their death on the spot.
La Romana
Another of the reports of the institution of law and order indicates that the Eastern Regional Directorate of the Police, with headquarters in La Romana, registered the death by gunshot wounds of Acnniel Neftalí Rodríguez, 19 years old, indicated as a "recognized delinquent." The altercation took place last Wednesday, November 30.
Rodriguez was pursued by the police, together with other unknown persons, for having robbed several people of their belongings in an incident that occurred on Padre Abreu Avenue, almost on the corner of Pedro A. Lluberes Street, in La Romana.
Santiago de los Caballeros
Esmerlin Almonte Contreras (El Cojo), 23, also died last Wednesday, November 30, at the hands of the police after he allegedly committed a robbery in a shopping center in the municipality of Villa Gonzalez, Santiago.
Rafael Alvarez, who was robbed, said that while he was opening his business in the morning of that day, three hooded men robbed him of more than one hundred thousand pesos in cash. Of these three, Almonte Contreras was the one killed.
Los Mameyes, Santo Domingo East
Last Thursday, December 1, the National Police reported the death of Victor Garcia (El Bebe), 27 years old, who was on the run for the murder of a Police lieutenant colonel attached to the National Drug Control Directorate (DNCD), Orlando Stephan de la Rosa, last November 8.
The confrontation occurred in the Los Mameyes neighborhood, where police patrols shot Garcia.
La Cienaga
Other homicide cases involve Anthony Adrian Castillo (Ñapalo) and Jerson Junior Lapaix Rodriguez (Carut), a 16-year-old minor, who died while receiving medical attention at the Francisco Moscoso Puello Hospital after confronting a police patrol and were killed in the La Cienaga sector.
Members of the PN followed up after wounding a 17-year-old teenager with a firearm in the Jarro Sucio neighborhood of Guachupita, DN, whose identity was withheld and treated at the same health center.
La Victoria, Santo Domingo
Jensy Antonio Cepeda (La Percha) died after receiving medical attention at the Ney Arias Lora Hospital due to a shooting confrontation with members of the PN (Policia Nacional) when they tried to apprehend him in the Alta Bandera neighborhood, La Virgen community in La Victoria.
La Percha had a pistol of unidentified brand and caliber, which he was carrying illegally, and with which he allegedly shot at the police officers.
Haina
Antoni Mesa Perez, known as "Kiko Lima,"  was killed after being shot multiple times by law enforcement agents who intercepted him for allegedly participating in criminal cases.
Perez died while receiving medical attention at the Municipal Hospital of Barsequillo, located in "Bajos de Haina," San Cristobal province.
The crime that caused the death of Kilo Lima was the armed robbery of Angel Alberto Arias on his red Bajaj motorcycle.
Barahona
Bello Andino Agomás Méndez (El Menor) was killed on November 28 by a patrol of the Southern Regional Directorate of the National Police (DRSPN) in the Riochill sector of Barahona.
Méndez was part of an alleged gang of kidnappers who supposedly traveled from the capital to this province to kidnap a business person. During this incident, an exchange of gunfire took place, with the offender carrying a Czech rifle.
Pedro Brand, Santo Domingo Oeste
Members of the Central Investigation Directorate (Dicrim) of the PN shot dead Santos Valdez, nicknamed "El Terror del Llano," 22 years old, who was being pursued multiple criminal acts in Pedro Brand, Santo Domingo Oeste, on November 21.
According to the PN, Valdez had a 38 caliber revolver, with an illegible make and number, with which he attacked the agents of the Dicrim, who tried to apprehend him. As a result, the criminal was killed in the Vaticano sector, Pedro Brand.
Hipódromo, Santo Domingo East
On November 20, Yosmarlin Josué Domínguez "Ñingo," 25, died while receiving medical attention in an unidentified health center after allegedly attacking a police patrol that tried to apprehend him in the Hipódromo sector of Santo Domingo East.
Dominguez had several reports of robberies and robberies against him, including an arrest warrant issued by a competent court.
In the incident, the offender had a 9 mm Taurus pistol, which he was carrying illegally.