Dominican students win international space robotics contest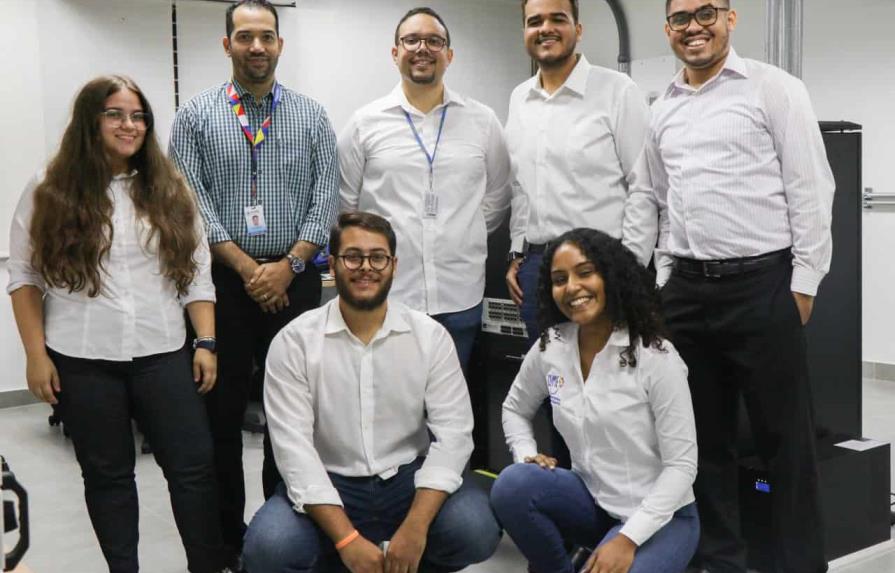 Source: External
A group of students from the School of Electrical and Mechanical Engineering and Computer Science and Telematics Engineering of the Pontificia Universidad Católica Madre y Maestra (PUCMM) won second place in the Ibero-American Space Robotics Contest "Caminante Lunar". The contest was organized by the National University of Mexico (UNAM) in collaboration with the Organization of Ibero-American States for Education, Science, and Culture (OEI), to motivate new generations to use remote communication technology. , which will be key in the next natural satellite missions.
The winning Dominicans who participated under the name "PUCMM Space Robot" were Justin Bueno, Ilka Hernández, Patricia DiMassimo, Alvin Rodríguez, and Ángel Richard, with the advice of Professor Rafael Batista. In first place was a team made up of the National University of Córdoba, Argentina. 56 teams from Latin America participated in the call, distributed among the countries of Mexico, Ecuador, Argentina, and the Dominican Republic. The competition also sought to generate capacities and skills for the development of knowledge in the area of ​​space science and technology.
"We receive training on how to program and navigate a robot in space, carried out in several stages. The contest was based on using an already-built robot that supported a simulation system. In the final stage, we worked on simulating the robot through remote algorithms," commented Justin Bueno, one of the winning students. The competition was developed in six stages, beginning in August of this year. Each of these stages had the purpose of preparing the competing teams with the necessary tools to complete a lunar robotic mission using an autonomous robot.