National Police Director urges criminals not to violate laws if they do not want to be confronted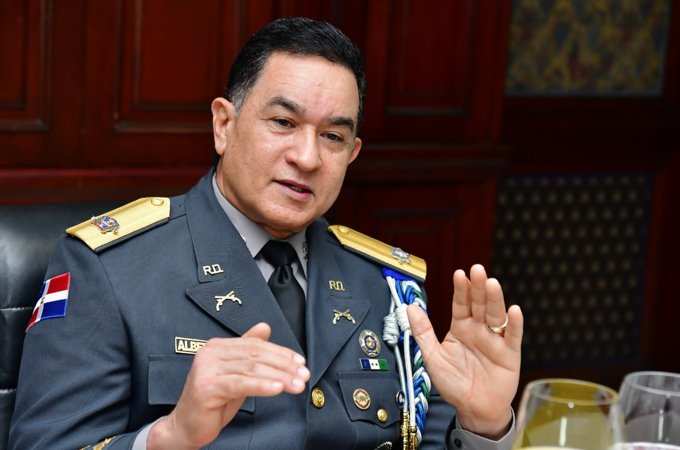 Source: Listin Diario
Eduardo Alberto Then, general director of the National Police, urged criminals to refrain from violating public peace and security because they will be vigorously confronted otherwise. "We urge the unscrupulous who want to break the laws to refrain (from committing criminal acts) because otherwise, they will have to vigorously confront the good men and women of our country against any violation," he warned, according to a statement from the National Police.
Alberto Then made these remarks during the launch of the operation "Christmas with Moderation and Responsibility 2022," in which thousands of National Police officers and members of the Armed Forces will reinforce preventive patrols in the territory beginning today, to ensure the population's safety. He also stated that the National Police will be assisted by members of other State security agencies in their efforts to prevent acts of violence, robbery, and other crimes, which, according to Alberto Then, become more common during these festive dates.
The Police Director issued this warning after at least 13 alleged criminals were killed in various scenarios due to clashes with agents in the previous three weeks. According to preliminary reports, thirteen people were killed during "confrontations" with police patrols.