ADN and BHD inaugurate a new Parque Honduras, awaited by the neighborhood for more than 30 years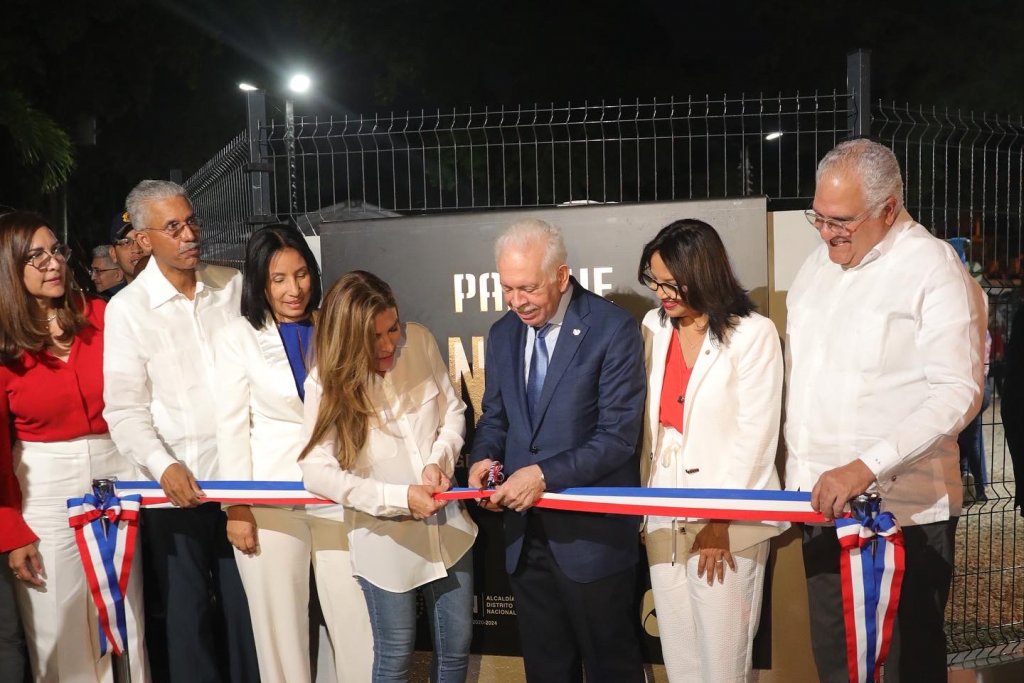 Source: Zdigital
Banco BHD and the Mayor's Office of the National District (ADN) inaugurated the Parque de Honduras yesterday, Wednesday, which has now become a recreation space for an entire community requesting it for 30 years. In an act headed by the mayoress of the National District, Carolina Mejía, and the president of Banco BHD, Luis Molina Achécar, the interventions cover an inclusive theme with multiple accessibility ramps, inclusive games, picnic areas, and canine were announced. , meeting gazebo, and the court with new boards, sidewalks, and curbs, among other spaces.
With an extension of 3,350 square meters, the Parque de Honduras built with an inclusive design, was conceived with criteria of universal accessibility, welcoming an entire community that has been integrated into this transformation process through consensus carried out with the community members and the board of neighbors. Other interventions carried out were the construction of accessibility ramps throughout the park to facilitate access for people with motor disabilities, and a gym with inclusive machines. It has new children's games, a dog park, complete lighting with 24 LED light posts also in the surroundings, and signage in all areas; Various plants were planted forming planters throughout the park and its surroundings. As a security measure, the park was fenced with permitted galvanized mesh.
During the event, the engineer Luis Molina Achécar, president of Banco BHD said that "projects like this are a great contribution for families since they contribute to the harmonious coexistence of people, they provide spaces to build new life stories, new memories, and experiences, and something significant, generate a sense of rootedness. Mayor Carolina Mejia pointed out that more than a recovery of space and work, behind all this passion and energy, there is a vision of parks for everyone, this is an ideal space for dignified coexistence and from here we can re-educate citizens since from this space we can comply with rules. "From here we show the country a successful way to transform the Dominican Republic and we do not do it only as authorities but with the support of the community and the private sector, the responsibility for the sustainability of this place is shared," said Mejia.