Operation carried out in neighborhood where cholera was detected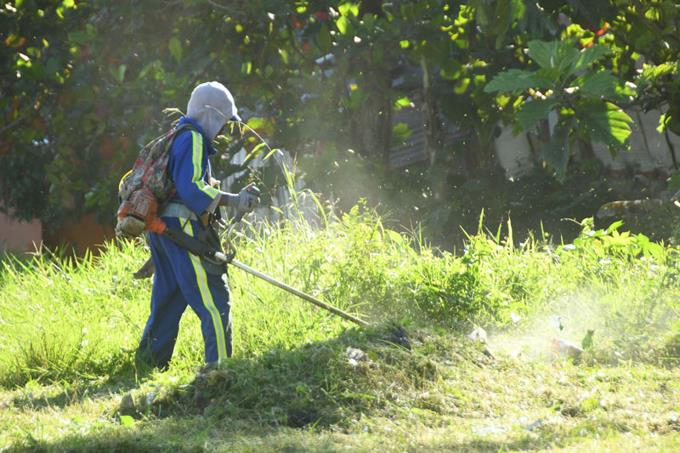 The neighbors ask to work with the sewage system. Raul Ascencio / RHP
Santo Domingo, DR
Brigades from the Mayor's Office of the National District (ADN), in collaboration with the Ministry of Public Health and other institutions, carried out a cleaning operation yesterday in which solid waste was fumigated and collected in the La Zurza sector of the capital, where two cases of cholera were recently detected.
"Today we are here with the city council cleaning the entire riverbank, giving attention to the families, bringing them supplies such as masks, gel, so that they can sanitize the whole area since we had two positive cases of cholera, which are already stable," said Damian Almonte, coordinator of the Program for the Reduction of Traffic Accidents (Premat).
He assured me that the patients affected by cholera had already been treated and discharged. "We are finishing the sanitation of all the parts so that we can have a clear idea of where the cholera cases came from or if they were imported or if they were referrals from this same episode," added Almonte.
Regarding the drinking water, he assured that it has already been treated by the Santo Domingo Aqueduct and Sewage Corporation (CAASD), and they are waiting for the results to be able to notice any abnormality in the liquid.
She also affirmed that there is no landfill in the community; instead, there is a "transfer" for solid waste, where the neighbors deposit the debris and collect it three times a week. Furthermore, the Vice Minister of Social Assistance, Raiza Bello Arias, declared that support and follow-up had been given to the community since the rains of last November 4, which caused havoc in Greater Santo Domingo, leaving irreparable human and material losses.
He expressed that "when these landslides occur, one is ready for epidemics to come, diseases such as dengue fever, in view of this we have followed up."
The mother of Edwin Alexander Cedano, a 25-year-old young man who was crushed to death by a wall in this sector on the day of the torrential rains, considers that this action by the authorities is something beneficial for the whole community and explained that after the fateful day of her son's accident, the authorities have been keeping an eye on the area.