Inespre Christmas Combos drop to 650 pesos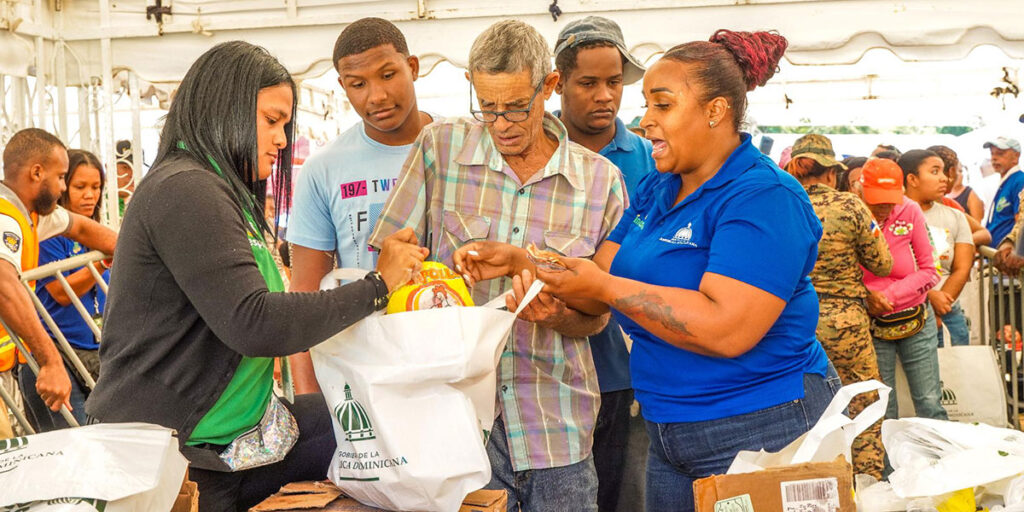 Source: External
President Luis Abinader ordered that the Inespre Christmas Super combo be reduced from RD$800 to 650 pesos. Iván Hernández, director of the Price Stabilization Institute (Inespre), reported that the head of state gave specific instructions for the combo to be reduced to benefit the Dominican people.
The combo includes 15 basic basket items, including 5 pounds of select B rice, an 800-gram package of gira beans, a 15-ounce can of pigeon peas, a one-pound special salami, and a 15-ounce sardine in tomato sauce, one 16-ounce package of spaghetti, one 14-ounce bag of cornmeal, a 16-ounce oil, a 15-ounce can of canned sweet corn, an 8-ounce jar of powdered seasoning, and one 16-ounce natural golden vinegar
Along with 300-gram whole oats, a 4-piece natural cassava, 454-gram ground salt, and a 10-unit box of chocolate bars are included. According to Inespre, over 12,000 people attended the Christmas of Change Fair this weekend, which was set up at the Play Hermanos Alou de Sabana Perdida in Santo Domingo Norte.
During the fair, the public received free Omsa transportation on various routes throughout the municipality, as well as a membership day and medical services from Senasa.