NP facial verification system allows arrests and inquiries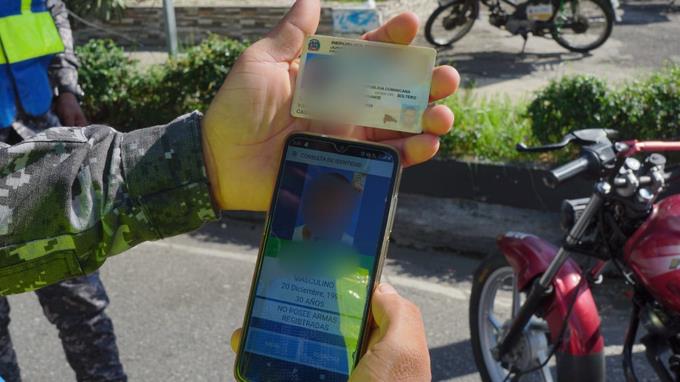 Source: External
According to the National Police, as part of its transformation and modernization process, it has implemented the so-called Citizen Purging and Biometric Identification System, which has arrested 843 people on the run or in absentia from justice in just four months. The police have made 1,165,195 inquiries and the platform has alerted about 2,791 stolen vehicles.'
"Thanks to this device," the law enforcement agency said in a press release, "116 citizens required by the justice system who had been notified by the Public Ministry were identified in November alone." It specifies that this control system, which was launched in June, has been installed in 2,087 cell phones used by police officers, and that it is expected to be operational on 6,000 mobile devices across the country by the first quarter of 2023. Captain Alejandro Aracena, in charge of the Department of Development and Implementation of the System of the Directorate of Information Technology and Communication of the Police, created the application.
The introduction of the person consulted's identity card number or the taking of a photograph of their face activates a red light that can determine if there is an arrest warrant for pending issues with the authorities and, if so, it is transferred to the nearest detachment to be handed over to the Department of Fugitives. If the light turns green, the citizen's interest is ruled out, the document is returned to them, and they are politely invited to continue the march.
"The yellow indicates that the person has a criminal record, and the gray indicates that they have firearms, so whether the permit is valid or expired is determined." "This operation is carried out by a protocol of consideration and good treatment of the person," according to the statement. He claims that the innovative database contains the facial records of over 10 million people.