Bridge collapses in San Pedro de Macorís while a truck was crossing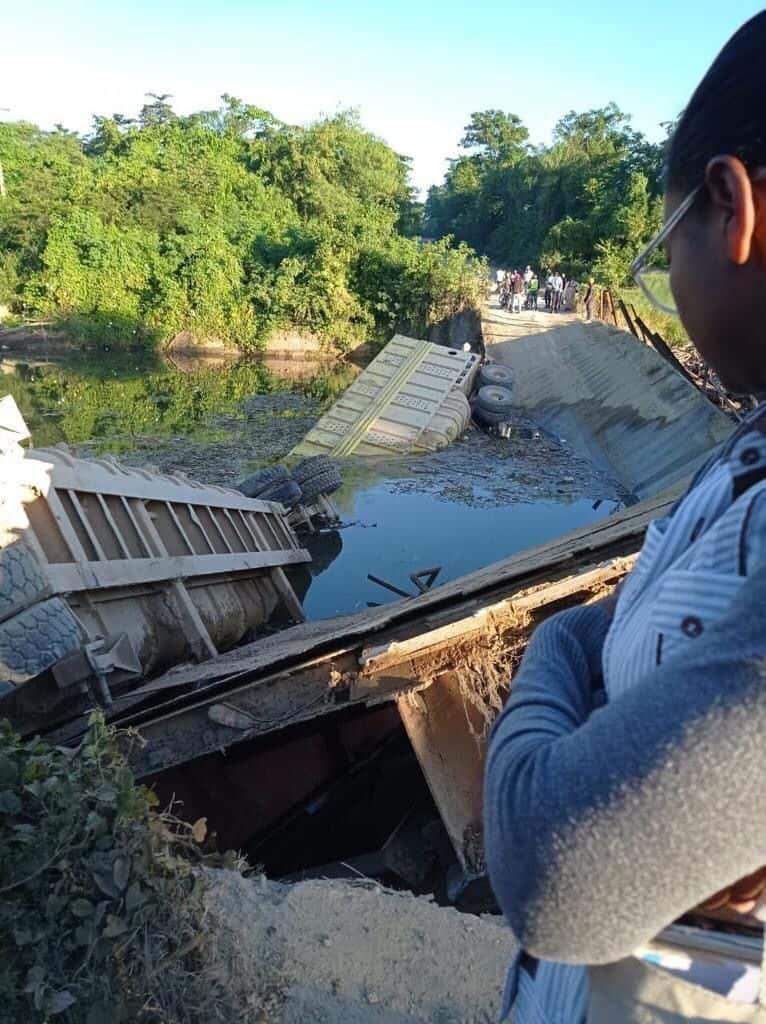 Source: External
The bridge over the Maguá river in the province of San Pedro de Macoris collapsed on Tuesday morning, while a truck carrying sugar cane was crossing. The bridge has left various towns cut off. It was in such bad shape that the citizens of that town had requested its repair on several occasions.
Mata Pala's isolated communities include Consuelo, Monte Coca, Barrancón, La Construcción, El Bote, and La Mora, as well as La Jagua, El Botecito, Amistades, La Plaza, Bejucal, the Bateyes Las Pajas, Tabacón, Altagracia, Doña Ana, Anita, Isabel, and Cambalache. The bridge collapsed on one side and in half, causing a heavy truck to fall into the creek.
Meanwhile, the driver of the truck managed free himself unharmed. Citizens are awaiting a response from the appropriate authorities so that the crossing can be repaired as soon as possible, as they will be impacted by the lack of access to their communities.