Prosecutor's Office rescues 21 dogs from mistreatment overcrowded in the house of Arroyo Hondo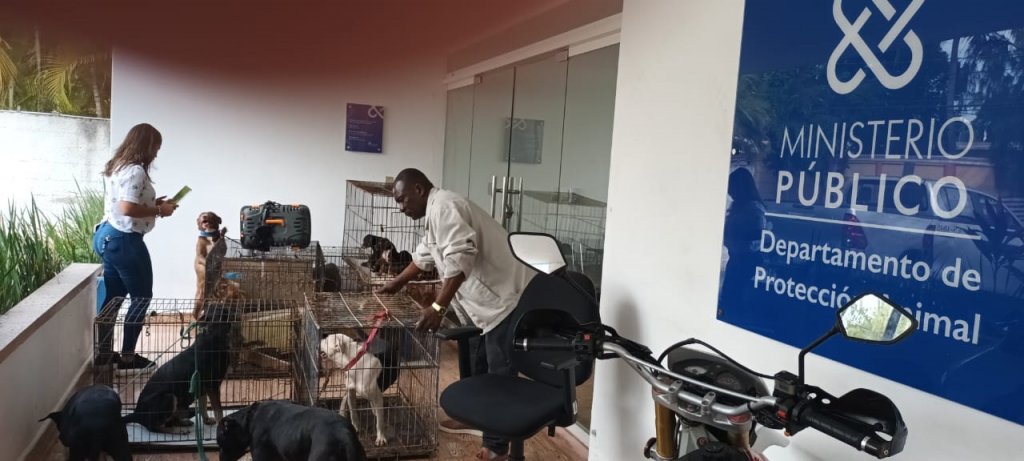 Source: External
The Specialized Attorney for the Defense of the Environment and Natural Resources (Proedemaren) conducted an operation to rescue 21 dogs who were kept in filthy and abandoned conditions in a house in Altos de Arroyo Hondo, causing pollution in the environment. The Public Ministry led the search of the house where the canines remained tied up and caged in different areas of the property, overcrowded among feces and other debris, under the protection of a judicial order issued by Judge Kenya Romero Severino of the Judicial Office of Permanent Attention Services of the National District.
Following removal, the animals were transferred to the Public Ministry's Animal Protection Center for deworming and immediate health care. The dogs, some of which were sick, were rescued from the care of their breeder, Juan Alberto Diaz, who had been warned by authorities that he was violating the Animal Protection and Responsible Ownership Law (248-12).
According to the Attorney General's Office, the man raised the animals at his mother's house, an elderly lady, and kept them in cages, tied up in the patio and canopy, and even locked in a room. "The smell caused by improper food and dog excrement handling, as well as the noise pollution caused by the incessant barking, permanently affected the peace of the neighbors, who complained to the Proedemaren," she adds.
Before the raid, on January 20, 2022, the house was visited by Proedemaren inspectors Rudy A. Pérez Medrano and Héctor S. Peralta, who conducted an inspection and warned the owner about the care he should take. On that occasion, they only found six dogs.