They perform a symphonic Christmas concert for public school children at the National Palace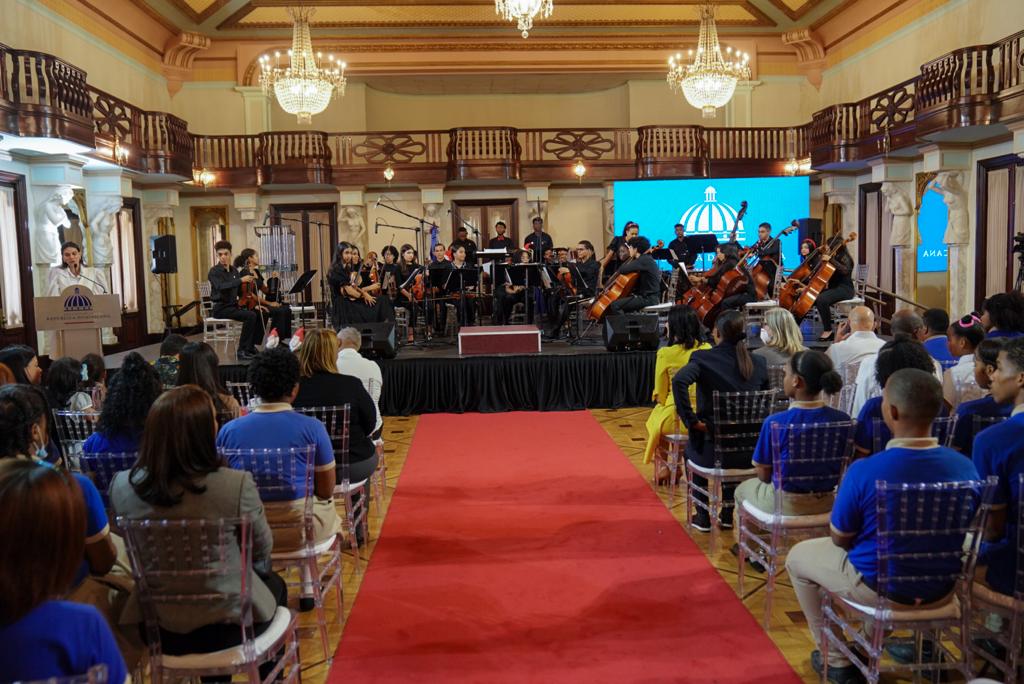 Source: External
First Lady Raquel Arbaje sponsored the Christmas Didactic Symphonic Concert on Wednesday, dedicated to children and adolescents from public schools in the National District. It was to motivate them to appreciate music and welcome the Christmas season. During the event, students from the Republic of Argentina and the United States high schools enjoyed music by the National Youth Symphony Orchestra, conducted by Amaury Sánchez and Laura Pimentel Ferreira, director of the Orchestra.
The first lady and president of the Cabinet for Children and Adolescents urged the participating boys and girls to be interested in music that fosters their growth as people.
The blessing of the act, held in the Las Cariátides Hall of the National Palace, was in charge of Father Fray Kelvis Acevedo, parish priest of the San Rafael Church.