Discrimination based on sexual orientation would be sanctioned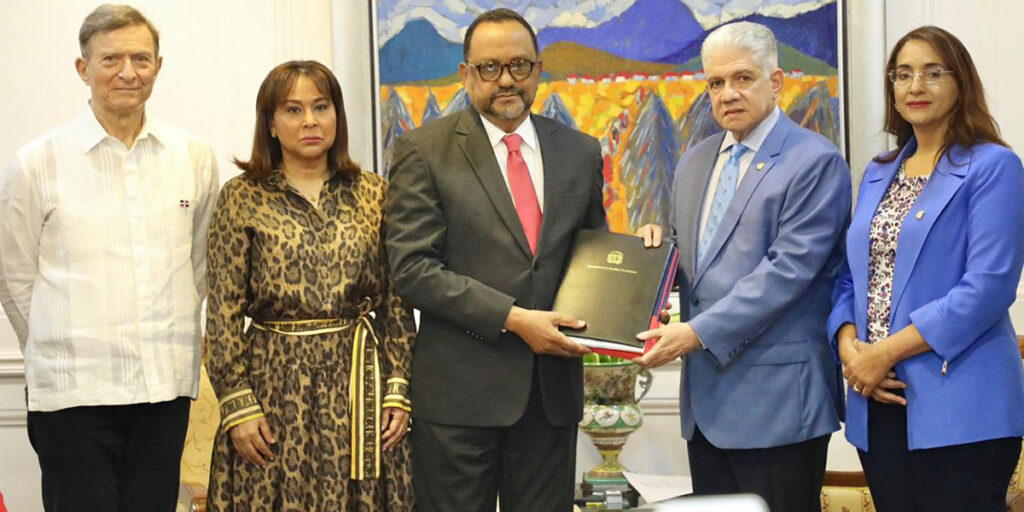 Source: External
The Executive Power used the contentious phrase sexual orientation in a legislative initiative once more. This time it was in the draft comprehensive organic law on prevention, care, prosecution, punishment, and reparation for eradicating violence against women, submitted to the Senate last Monday by Antoliano Peralta. She is the executive's legal consultant, accompanied by Mayra Jiménez, Minister of Women, and Roberto Alvarez, Minister of Foreign Relations. The piece also considers a complementary penalty of up to 60 years in prison for feminicide and a prison term of more than 30 to 40 years for feminicide.
It also states that aggravated sexual violence will be punished by 20 to 30 years in prison and a fine of 30 to 40 minimum wages. Article four of the 142-article legislative list states that it will be used to benefit all women, adolescents, and girls, regardless of race, color, nationality, immigration status, age, socioeconomic condition, religion or beliefs, permanent or transitory disability, cultural, ethnic origin, sexual orientation, gender, or any other condition, analogous cause, or personal, legal, social, or political ideology circumstance.
The project states in article seven paragraph two point eight that at the time of its application, State agencies and agents must refrain from carrying out actions that are in any way aimed at creating situations of discrimination, regardless of whether their purpose is to undermine or annul the recognition, enjoyment, or exercise of human rights and fundamental freedoms of women, adolescents, and girls.