Polititian highlights the progress and development of the Abinader government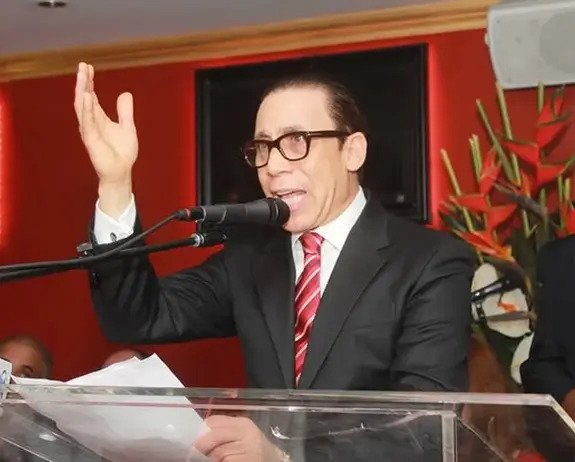 Source: El Nacional
The renowned businessman and politician in this city, Cirilo Moronta, affirmed that only in two years of the government of President Luis Abinader, the Dominican Republic has experienced progress and development for the benefit of the Dominican people. In statements to the press, the leader of the Modern Revolutionary Party (PRM) maintains that the Biblical proverb "John 8:32 and you will know the truth,  the truth will set you free" can be applied to the president. He cites some of his measures for the benefit of multiple groups of people: "The fuel subsidy for more than 35 billion pesos, a measure to protect the economy, fiscal sacrifice so as not to affect consumers and continue contributing to the reduction of inflation ". Likewise, the replacement of dirt floors in 10,000 homes, in a joint effort between the Government, the DR Habitat for Humanity initiative, and the Inter-American Cement Federation (FICEM). The installation of 140 new dental units, renovation of 112 pieces of equipment nationwide, and opening of 64 new dental offices with an investment of more than 100 million pesos.
The Timely Detection and Cancer Care Program, specifically breast cancer, has assisted more than 11,500 women since its implementation in May 2021. The delivery of thousands of property titles nationwide benefits the same number of families, in addition, in just two years more than 4,400 Dominicans have gone from being tenants to having their own homes. The president has worked closely with agricultural producers in a permanent alliance with his local and national leadership, supporting their modernization, and competitiveness and increasing the profitability of his work, says Moronta.
The increase in minimum salary in the National Police, by 20,443 pesos, is double what a private earned at the start of his government, and by 2023 it is planned to raise to 25,000 pesos. The delivery of two million Christmas bonus cards and the Citizen Security Plan with a 15% increase in the number of military and police agents to patrol. Legal security for investment, seen in the last case with the inauguration of the "Super 8 Manzanillo" hotel for more than 1.75 billion dollars, the construction of two gas plants to generate 840 megawatts of energy, and a heliport, investments with capital private.