Travelers enter and exit through AILA without masks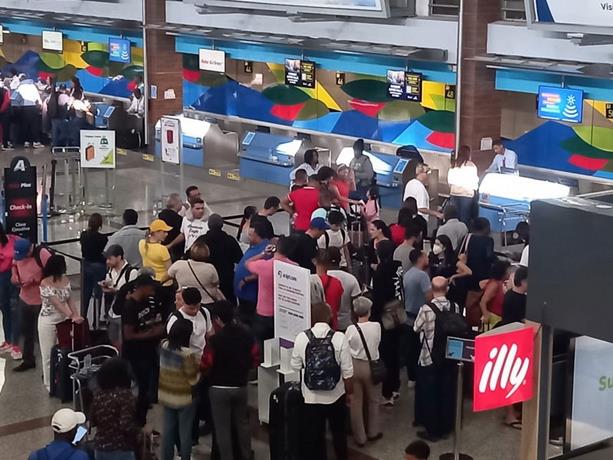 Passengers do not pay attention to the recommendations of experts who call for the use of masks.
Santo Domingo, DR
Passengers are entering and leaving the Las Americas International Airport, for the most part, without protective masks against Covid-19, despite the increase in the number of cases registered in the country.
During a tour of the departure and entry areas of the airport terminal, it was found that very few travelers wear masks in the airport facilities.
The hundreds and hundreds of absent Dominicans are returning to the Dominican Republic for Christmas enter without masks, just like those who go on vacation abroad.
The situation occurs not only among travelers entering and leaving the country but also among employees of different public and private institutions converging at the air terminal.
On April 25 of this year, the Civil Aviation Board (JAC) issued a resolution exempting travelers from presenting vaccination cards or PCR tests and wearing masks upon arrival or departure at Dominican airports.
Despite the massive flow of passengers arriving in the country for the Christmas Eve and New Year's Eve celebrations, they enter the halls of Migration and Customs from abroad without any protection whatsoever.
It needs to be noted that no deaths have been reported since last August, keeping the number of deaths from Covid-19 at 4,384 and the fatality at 0.67%.