Residents of Villa Juana ask the first lady for "Christmas"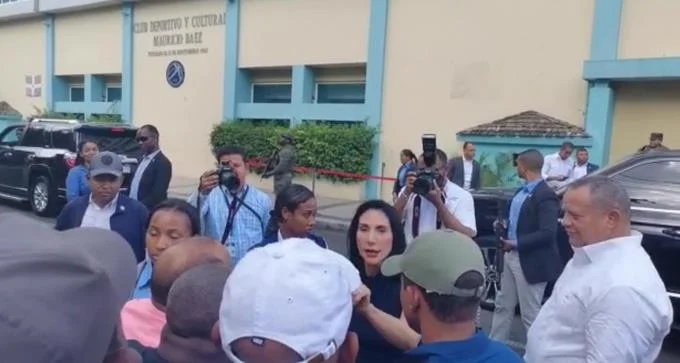 Raquel Arbaje being approached by Villa Juana residents / LD
Santo Domingo, DR.
Several residents of the Villa Juana sector asked the first lady of the Republic, Raquel Arbaje, for the famous "Christmas," a popular jargon used by people to refer to monetary gratuities allusive to the end of the year.
The locals, natives of the sector, crowded outside the Mauricio Baez Sports Club to wait for the departure of the first lady, who, together with her husband, led the thirteenth graduation of the General Directorate of the Voluntary Military Service.
Immediately upon her exit, the people gathered there began to shout at Arbaje to "give them for their Christmas."
In response to the residents' expressions, the first lady approached them, and despite not giving them their "Christmas, " she made herself available to them.
The first lady was present at the activity, where some 1,275 military service students graduated this Saturday afternoon.